Article • Managing data
Devising structured reports
Structured reporting in radiology is easier to say than do. Initially radiologists must agree on the structure of the report itself. Then they need to agree on what to report. Those two very different challenges help to explain why migration into the Digital Age of radiology reports is moving at Ice Age speed.
Report: John Brosky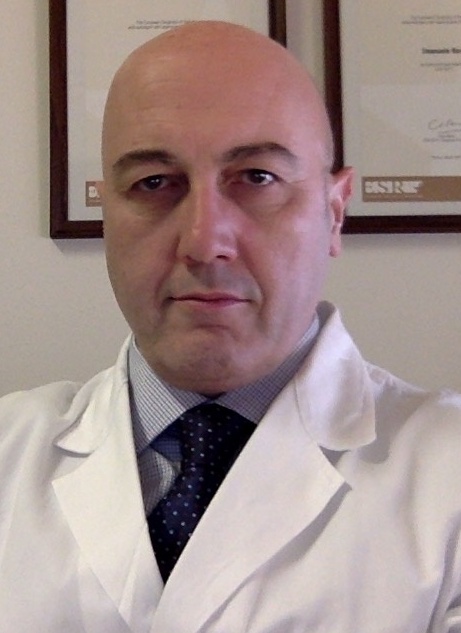 The expectation, according to Emanuele Neri MD, Chair of the eHealth and Informatics Subcommittee for the European Society of Radiology (ESR), is that templates for structured reports should be reviewed by diverse specialty professional societies aiming to validate a format for each specialised practice area.
In 2013, the ESR announced a collaborative initiative with the Radiological Society of North America (RSNA) to accelerate the process of developing complementary templates, and to open up that process for a wider participation by European national societies of radiology as well as specialist and subspecialist societies.
In 2015, the ESR and RSNA signed a Memorandum of Understanding that includes the creation of a common working group called the Template Library Advisory Panel (TLAP) to serve as a bridge between the two societies to create and review proposed structured reporting templates.
The TLAP wish that many ESR subspecialties societies will step forward to collaborate, working through the open, online template library established by RSNA to select and then validate clinical content and technical formatting for their respective practice areas.
Through the agreement, ESR members have full access on the RSNA website, and not only the ability to download and review materials, but also to upload templates as a credential member.
'We find ourselves at an intermediate stage where the separate elements, such a reporting templates for different specialised practices, are increasingly available but have not yet come together,' said Neri, who is also a member of the RSNA Informatics Committee. 'There are many subspecialty societies federated by ESR, whether abdominal, neural or cardiac,' he pointed out. 'And it becomes extremely important that each society with its expertise reviews and validates those templates created for a specific area of expertise, that they agree with it.'
Validation of templates by European professional societies and the subsequent publication of the template will mark a milestone, he said allowing the initiative to expand and advance toward adoption of templates.
Neri outlined three strategies for the implementation that will unfold in parallel to this.
First will be the promotion of templates by ESR through its diverse activities, and targeted promotion by the specialty societies to its members.
Many of these societies are committed to structured reporting, he said, citing as examples the European Society of Gastrointestinal and Abdominal Radiology, the European Society of Oncological Imaging and the European Society of Medical Imaging Informatics.
The language issue is one of the major challenges we face for implementation

Emanuele Neri
Concurrently, there will be a progressive integration by manufacturers of validated templates into imaging equipment. 'Today when a hospital buys a CT scanner, the manufacturer has already pre-loaded imaging protocols, which facilitates the work for a clinician with validated, predefined parameters for an examination programmed into the console. PACS vendors can do the same with reporting templates, which will encourage and motivate radiologists to use appropriate reporting formats,' Neri believes.
A third push toward wider implementation will come through multidisciplinary interactions, such as a radiologist participating on tumour review boards. 'In these settings, the use of structured reporting is growing because, with the reports, the radiologist improves communication with other clinicians asking for specific information for tumour measurement or staging of the disease. In this oncology context a structured report provides specific information to respond to specific clinical questions. And it is very effective.'
Yet, there remain multiple challenges to widespread adoption, some of which are uniquely European. 'The difference from the United States is that different countries in Europe not only have different healthcare payment systems,' Neri pointed out, 'there is also a language issue, which is one of the major challenges we face for implementation.'
Here the advantage of structured reporting is that it standardises reporting formats so that even where the language changes, the same information is presented in the same order.
As a pan-European group, he said, ESR can help diverse societies establish structure, provide guidelines, and give direction.
'Still, reports must be translated,' he added. 'Here's where we find the challenge.'
Beyond language there is the challenge of ontology, the terminology used to describe an imaging finding.
'The risk is having a report with the correct structure, but with a wide variation in the terms. For this reason in parallel with development of standardised reports is an effort to arrive at standard terminology, a lexicon,' Neri said. 'RadLex, developed at RSNA, will probably be the example to follow,'
Finally, reports are not just a matter of text but also convey a wealth of quantitative information, such as measurements of volume, length, density, or contrast uptake. Some of this data may be captured and reported automatically where software vendors can reliably transfer the measures into the report. 'But,' he added, 'this will not always be the case.'
Profile:
Professor Emanuele Neri chairs the eHealth and Informatics Committee of the European Society of Radiology (ESR), and the ESR EuroSafe CT Dose Repository, he is also a delegate for Imaging Biobanks of ESR Research Committee and member of the RSNA Radiology Informatics Committee. At the University of Pisa, Neri is Associate Professor of Radiology, devoting most of his research Focus on Gastrointestinal and Oncologic imaging and Imaging Informatics, with special interests in Structured Reporting, Imaging Biomarkers and Biobanks.