Sponsored • Greater comfort, safer use
CT injection progresses with Accutron CT-D Vision
'Accutron CT-D Vision is the latest evolution of Medtron`s flagship CT injector. Designed to enhance operability, the updated user interface is displayed on larger touch screens and provides a simplified programming and more comprehensive follow-up of each injection step,' the company reports. 'The new IDS (Injection Data Sharing) option enables injection data to be shared through RIS/PACS integration with the digital radiology infrastructure.'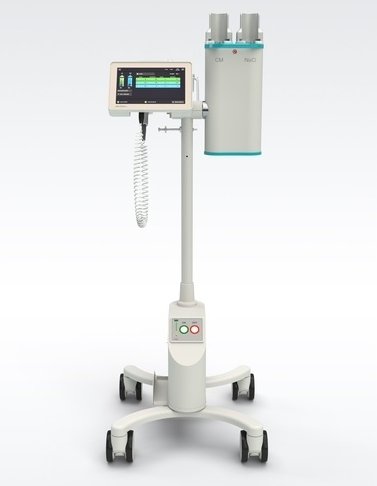 Improved readability and less eye strain - 'Radiographers and radiologists work mostly on screens throughout the day to monitor exams and analyse images. With high resolution touch screens – 10" on the injection unit and 12" on the remote control – Accutron CT-D Vision improves the comfort of use and helps to reduce eye fatigue.'

Enriched user experience – 'The upgraded graphical user interface focuses on providing a comprehensive view of each parameter, and visually highlights the key parameters. Choosing and selecting from lists and a saved profiles library now simplify exam management. This leads to easier, clearer and more precise programming in less time.'

Better injector mobility - 'The wireless injector Accutron CT-D Vision benefits from our recently launched Intelligent Battery Management System to optimise the duration of the battery charge and further increase the working availability,' the manufacturer reports, adding: 'With the new medical grade casters the injector can be moved with less effort and is quieter on imaging room floors.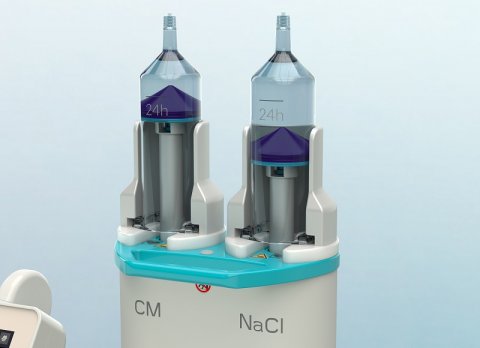 Optimised integration with the radiology environment - 'Accutron CT-D Vision is equipped with several substantial new features that optimise its integration into the radiology environment,' Medtron points out.
Injection Data Sharing – 'Providing a RIS/PACS interface based on the DICOM standard, the new IDS software option offers direct access to the modality worklist from the RIS for the operator to associate each contrast injection result with the related patient images and data and save it in the PACS,' the firm explains. 'Currently exporting these injection data as a secondary capture, or as an ePDF, IDS is a flexible solution able to offer customised access to shared injection data'.
Improved readability in the console room – 'Inside the exam room, the choice of the light mode display on the injector screen enhances the readability of key parameters. In the low light of the console room, the operator can choose the dark mode display to reduce visual disturbances and allow the focus to be on the imaging procedure.'
Extended trackability to puncture site data and contrast media type – 'Trackability of contrast administration not only means recording the contrast dose; it also involves the way the dose was administered. By recording the puncture site location and the size of IV catheter, as well as the contrast media type directly as part of the injection data, Accutron CT-D Vision provides comprehensive trackability and documentation of contrast administration

Increased data security – 'A user login is now required at switch-on protecting access to injector operations, so that only authorised staff can use it,' Medtron confirms.
More on the subject:
More on companies: