Countrywide Data and Resource Sharing
The EU eHealth initiative and action plan is the driver for patient information sharing and the networking of expertise across different institutions and countries. Launched in 2004, it will be applied in its current form till 2010.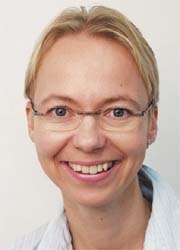 Besides organisational eHealth, this initiative encourages eHealth to national-level; simultaneously the focus is being shifted from in-border health to more integrated healthcare provision across the Union.
Sharing of patient data is changing dramatically: from 'point-to-point' to 'many-to-many'. The recent IHE XDS and XDS-I profiles for cross-enterprise document and image sharing are being applied in several eHealth projects in Europe and Canada. In this architecture, IT systems like PACS act as sources and consumers for information. The data are stored in a repository and published in the metadata registry: this is how we separate IT systems from data and data from metadata. Consolidation of patient-centric data in a common archiving solution is a growing trend in the healthcare IT market. The new solutions allow any type of fixed content data, including images, laboratory results, EPR summaries etc to be stored in one architecture.
The traditional images-only archives are being replaced by new generation enterprise archives that are configured as network-attached systems and they allow a set of standard interfaces and protocols – not just DICOM. The future repositories will form a GRID linked together via nation-wide registries; the European Health Insurance Card (EHIC) will be used to access this GRID data in the coming years.
The archives are changing from separate IT system attached silos to common shared architectures, but at the same time to eHealth platforms: the core is still archiving, but there are also data privacy and security services, messaging services, patient's informed consent, coding services etc. Additionally, the same platform can be used for teaching and research.


CV: Dr Tech Hanna Kaarina Pohjonen gained her MSc in Engineering at the Helsinki University of Technology (thesis: 3-D analysis and visualisation of medical images), then her Licentiate of Technology (thesis: Registration and visualisation of multimodal medical images). In 1997 she gained her doctorate (thesis: Image fusion in open-architecture quality-oriented nuclear medicine and radiology departments), and in 2002 became Associate Professor at the same institute (docent in healthcare informatics, post-doctoral merit). In 2008 Dr. Pohjonen became Associate professor at the Tallinn University of Technology.
She has carried out research at the Clinical Perfusion Laboratory of the Papworth Hospital, UK; the Department of Human Anatomy and Cell Biology; the Muscle Research Group, University of Liverpool, UK and at the Dept. of Technical Physics in the Laboratory of Biomedical Engineering, Helsinki University of Technology.
As a clinical engineer she was employed at the Medical Engineering Centre of Helsinki University Central Hospital, working on the registration of multimodal images for neurological cases (computer algorithms & clinical marker designs); 3-D-modelling of medical objects, segmentation, and quality assurance concepts in radiology. At the same centre, she was a network engineer working on healthcare IT procurement; telecommunication networks and had responsibility for RIS/PACS pilots and teleradiology
In 1997, Dr Pohjonen was an evaluator of the European Union Telematics Programme. In that year she also became
Project Manager at the National Technology Agency (Tekes) under the Ministry of Trade and Industry, until 2000, when she began full-time consultancy in healthcare information systems and networks, founding her own company Rosalieco Oy, which has held consultations in 20 countries. 'About 90 % of our turnover is from abroad,' Dr Pohjonen points out. The company has specialised in large national and regional eHealth programmes throughout Europe (e.g. consultation for almost all the largest PACS installations in Europe, including the NHS Connecting for Health). Consultation also includes healthcare information systems, networks, data privacy and security issues as well as eHealth applications. Typical customers: governments, hospital districts, private healthcare chains, EU, global IT companies, small innovative eHealth companies, investors, big consultancy companies
Dr Pohjonen is also a reviewer in European Radiology and Correspondent for Imaging Management.