Connectivity and interoperability
Roche's new information system aims to tackle the complexity and variability of clinical processes within and beyond laboratories.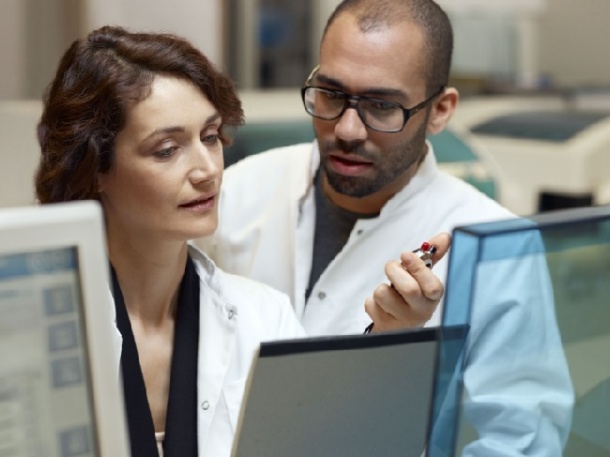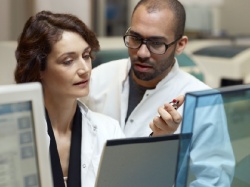 'One of Roche's missions is to improve services to clinicians and patients by reducing the complexity and variability of clinical processes inside and outside laboratories,' the firm states. To this end, and following participation in the IHE Connectathon 2012, the firm has introduced cobas omega4, its latest laboratory information system for integral interoperability testing.
Remote access
This system is designed for the integral management of analysers, specimen flow, data flow and laboratory control and, the firm adds, it represents a radical change in the way clinical laboratory processes are managed. 'The web-based architecture used in cobas omega4 enables laboratories to access the system from anywhere, a feature that ensures functionality even over a lower-bandwidth network infrastructure. The solution not only ensures seamless data management between LIS and analysers by complying with the IHE LAW profile,' Roche notes, 'it also enables laboratory managers to expand data management processes to a variety of HIS and LIS solutions by also fully complying with the IHE LAW (Laboratory Integration Profile).
Modular and scaleable
'Our stakeholders request highly interoperable platforms in a multivendor environment that supports the new IHE LAW profile,' said Georgios Spitadakis, Head of the company's Workflow & IT Product Lifecycle division. 'At Roche we are committed to reducing the variability and complexity of information exchange between IVD analysers and healthcare IT systems. cobas omega4 fully conforms to today's standards.
'The idea underlying Roche's new solution is derived from over 25 years of experience and more than 600 systems installed in 17 countries, including all types of hospital and commercial laboratories, Roche reports. 'The new generation of cobas omega4 labware is based on a modular and scalable concept incorporating substantial functional improvements that offer laboratories organisational flexibility and regulatory compliance.' In the firm's WAM middleware solution, cobas IT middleware is designed to increase workflow efficiency and usability by supporting automated laboratory processes and reducing non value added steps in the laboratory. 'This middleware continuously monitors laboratory sample workflows and manages data from different workplaces and sites so as to ensure optimal information exchange between analysers, a variety of LIS and HIS.'
'For multisite labs with a wide array of workplaces and a throughput of up to 15,000 samples a day, further optimising workflows and continuously enhancing efficiency is something that really carries a lot of weight with clinicians, end-users, laboratory managers, and patients,' Georgios Spitadakis pointed out. 'For them, cobas IT middleware, which supports more than 170 Roche and third-party instrument and device connections, is nothing less than a core component of their total lab solution. The intuitive user interface of our middleware is the result of involving our customers in the early phase of the development process.' 'Our workflow and IT specialist has an in-depth knowledge of daily lab routines combined with expertise in software and instrument development, so we got him/her together with representative customers from the segments we target to serve at an early stage. This helped to ensure that our solution was jointly developed with key end-users.'
More on the subject:
More on companies: