Connecting patients to care with bigger bandwidth
Swiss-based Total Walther introduces intelligent communication system with advanced functions for both the out-patient and inpatient settings.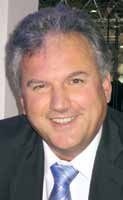 The challenge is well-understood. Today there are fewer and fewer trained caregivers available in Europe, yet there are more and more patients requiring skilled care.
In this context, patient information and the sharing of that information take on greater role, according to Werner Schlittler, the Market Manager for the Swiss company Total Walther that launched at Medica 2011 a line of intelligent communication system for both the out-patient and inpatient settings.
The new NurseCall system plugs into hospital IT infrastructure building on the greater bandwidth to deliver advance functions for both patients and nursing staff.
A fixed wall unit assures nurses have access at multiple touch points throughout a hospital ward with the central nursing station. Touch screen controls offer a menu of regular choices to call for specialized services and even a telephone.
"Because we have the bandwidth, NurseCall is capable for voice-over IP and a call can be placed to any physician or service for immediate answers," said Schlittler.
"The fact that the station is a fixed installation becomes important because handsets fall and tend to disappear," he said. "The fixed unit is always available and becomes cost-effective, because hospitals spend a lot to replace lost handsets."
Total Walther installed the first NurseCall system recently in Switzerland and is now rolling out its marketing in other countries.
While most institutions offer some form of "panic button" systems for patient rooms, the completeness of the NurseCall solution and the flexibility of the system distinguish the new product.
For example, a bedside portal to the system makes available a range of services for patients by plugging into the IP network.
"Safety is first, so there is an button for immediate contact with the nursing station with two-way communication," Schlittler said.
A basic handset also includes a button for contacting patient services, and lighting controls for the room. More advanced handsets include controls for in-room entertainment services, and the IP socket can accept advance user devices, such as keyboards for hospitals offering a wider range of services.
CareConnect is an award-winning response to the need by healthcare systems to keep patients out of the hospital and enable them to live independently in their own homes as long as possible.
An integrated system of sensors and radio transmitter, CareConnect is unique for offering a passive monitoring of a patient, rather than active-alert system that require the intervention of the patient to establish a contact with a response center.
Sensors are mounted in each area of the patient's home and detect motion, lighting and temperature. Once parameters for a routine behavior is established, the system works nonintrusively until it detect an unusual behavior.
An alert is sent through a central monitoring center to the first-line care responder for the patient who determines whether there is a cause for concern and takes appropriate actions.
The patient has the option to turn off the system when receiving guests or periods when they will be absent.
CareConnect is offered to institutions and patient associations who then make the system available to individuals.
The first systems is expected to be installed in Germany later this year and will become available in Switzerland and then the Benelux countries in 2012, Schlittler said.