Article • Knowledge
Complex interventions must be learned
Technological advances increasingly enable endoscopists to treat disease and perform surgical procedures. However, professionals must work hard to learn and maintain knowledge of complex interventions, says Dr Ferran González-Huix Lladó, President of the Spanish society of digestive endoscopy (SEED)
Report: Mélisande Rouger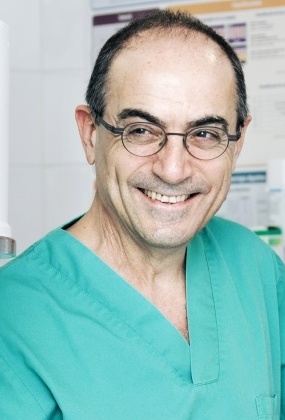 Among major developments that emerged over recent years is endoscopy full-thickness resection (EFTR), a technique that enables endoscopists to place a clip before they even begin to pierce a hole inside the intestine wall. Many more systems have been introduced and all are pushing the boundaries of endoscopy further, according to González-Huix Lladó, at Clínica Girona near Barcelona. 'Innovations have opened up the possibility for new indications in endoscopy, especially in therapy. New materials and technology give us the opportunity to foster highly sophisticated techniques, each time bringing us closer to surgery,' he said.
3-D imaging has given birth to 3-D interventional endoscopic ultrasound. And, with endomicroscopy, endoscopists can carry out live biopsies and obtain insights into wall cells as precisely as a pathologist would. These techniques are being developed at great speed because of their considerable health and economic benefit. 'Our techniques are less and less invasive. Patients can go home after two or three hours,' González-Huix added.
Now, one of the main challenges for endoscopists is to perform anastomosis between two parts of the digestive tube – to link for instance the intestine and the stomach to treat stenosis or narrowing – with lumen-apposing metal stents. This technique can also be used for hepatogastrostomy – linking the stomach with internal liver bile ducts – or to link the stomach and the jejunum (small bowel).
Chromo-endoscopy, echo-endoscopy and therapeutic endoscopy will be highlights of the next SEED meeting, which will be held in November in Valencia. Spanish endoscopists will learn the latest in placing stents, diagnosing and resecting tumors inside the mucosa to access organs outside the digestive tube.
The learning curve for these procedures is long, and maintaining know-how skills is more demanding than other disciplines. Endoscopists need to perform 25 procedures per year on average to be at the top of their game, González-Huix believes. 'If you only do two or three interventions a year, you'd better leave it to another specialist. Our main issue is that learning is not easy. Only the best prepared professionals will be able to properly resect intestine tumors or obtain probes for molecular biology,' he explained.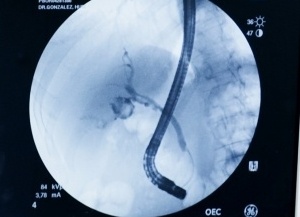 Our techniques are less and less invasive. Patients can go home after two or three hours.

Dr Ferran González Huix-Lladó
Sometimes the most appropriate professionals are not endoscopists. Depending on where the lesion is located, surgeons may perform Natural Orifice Transluminal Endoscopic Surgery (NOTES). If the lesion is located outside the tube, it will be easier for surgeons to access it. In fact, surgeons are increasingly carrying out NOTES procedures, according to González-Huix. 'It is becoming a surgery procedure. As soon as we have to access the abdominal cavity we are less habile than surgeons,' he said.
Each case must be discussed in multidisciplinary meetings, but there are many established protocols, which clearly divide the tasks between specialists. For instance, in a patient with colon tumor, obstruction in the intestine and hepatic metastasis, the norm is for the endoscopist to place a sent. Decisions are also based on the level of experience of each practitioner in the given area of intervention.
Education is key and SEED offers various opportunities to gain knowledge in cutting-edge methods, sedation and advanced colonoscopy techniques such as polyp resection and other treatments. The society also initiated a study for endoscopic retrograde cholangiopancreatography (ERCP) and will soon offer training material on echo-endoscopy and guidelines to its 800 members.
Obtaining the status of subspecialty for interventional endoscopy (IE) in Spain is a long- term goal, as it would facilitate knowledge dissemination. Meanwhile the society is developing a master for certified endoscopists to validate an appropriate set of skills for IE practice.