Article • Reducing prices
Coming up: Ultrasound for budget-conscious hospitals
Engineers have developed a new high-quality ultrasound transducer that could dramatically lower the cost of ultrasound systems.
Report: Mark Nicholls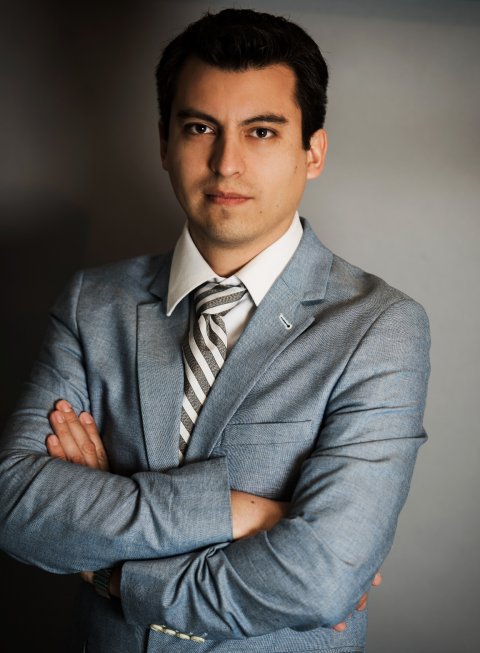 The innovation – created by a team from the University of British Columbia in Vancouver, Canada – is portable, wearable and can potentially be powered by a smartphone.
Study lead, Dr Carlos Gerardo, from the university's Department of Electrical and Computer Engineering, points out that, whilst ultrasound is safe, non-invasive and the world's number one medical imaging modality, high quality hospital ultrasound systems remain expensive. 'This limits the number of machines available in a hospital and therefore creates long waiting times for patients,' he explained, 'so, we thought about a way to create high quality ultrasound transducers at a reduced price.'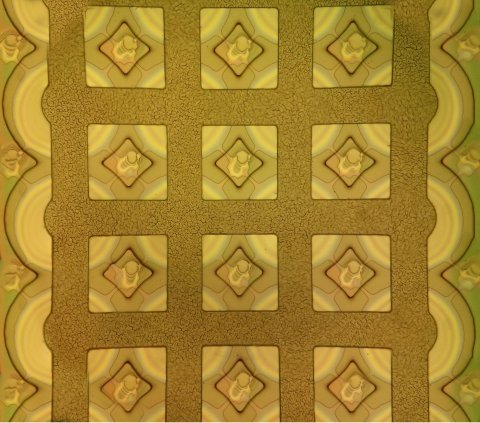 Hospital ultrasound machines currently use piezoelectric crystals as their transducers – effectively small ceramic tiles which, when a voltage is applied to them, expand and contract, generating ultrasound waves. 'Conversely, these piezoelectric crystals generate electrical voltages when they are squeezed by external ultrasound waves; these voltages are then read by a computer and an image is displayed on a computer screen,' Gerardo explained. 'For our research, we replaced the traditional piezoelectric transducers with new drum-based CMUT technology using low-cost materials. This resulted in a simple fabrication process to create high-quality transducers for only a few dollars.'
Transducer drums have typically been made out of rigid silicon materials that require costly, environment-controlled manufacturing processes. However, the high manufacturing costs of CMUTs - capacitive micromachined ultrasonic transducers – has been countered by the researchers by the use of plastic-like materials instead of semiconductors.
Gerardo explained that, by using a photosensitive polymer resin called SU-8, with fewer fabrication steps, the cost was dramatically reduced, and with the added bonus that the plastic-like materials actually boosted the device sensitivity. 'This enabled the creation of high-quality ultrasound transducers for biomedical application at very low costs,' he pointed out. 'Our technology uses tiny vibrating drums made of polymers (polyCMUTs), each with a diameter of around 1/10th of a millimetre. We have thousands of these drums in our transducer that vibrate at the same time and produce ultrasound waves. The benefit for the medical field is that this technology has the potential to reduce the current cost of ultrasound machines used in hospitals. If the cost of the machine is reduced, then a hospital can afford to buy more ultrasound systems and reduce the waiting times for patients.'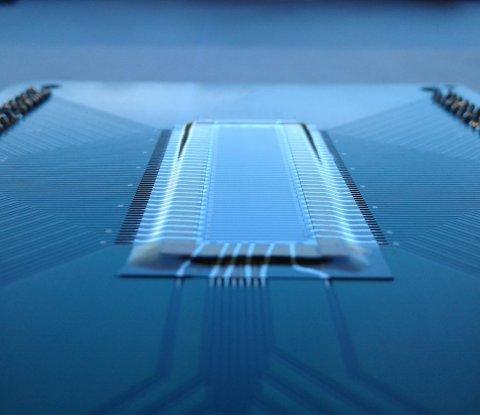 The team envisages creating an ultrasound system cheap enough for family doctors to conduct ultrasound scans for immediate – and early – diagnosis, instead of referring patients to an ultrasound clinic or hospital. 'Imagine a family doctor could immediately confirm the presence of a breast cancer or a heart problem in the same room using a portable (and ultra-cheap) ultrasound scanner connected to a smartphone,' he suggested.
Hospital grade ultrasound systems cost more than $100,000, while cheaper versions are $20,000 and recently Butterfly Network has unveiled i-phone compatible ultrasound that will cost $2,000, but the Vancouver development could see ultrasound-type equipment fall to as cheap as $100. 'We envisage creating a portable ultrasound system so affordable that people at home can acquire it,' Gerardo confirmed. 'The reason we say it can be powered by a smartphone is the low voltage levels required to operate it. We use 12V, but it can be reduced to less than that, for instance we operated these transducers in our lab using a 9V battery. 'This transducer has the potential to reduce the costs of high-end ultrasound machines and enhance their performance. People in developing countries and struggling economies will benefit the most, as they will have the opportunity to acquire high-performance ultrasound systems for an extremely affordable price.'
People in developing countries and struggling economies will benefit the most, as they will have the opportunity to acquire high-performance ultrasound systems for an extremely affordable price

Carlos Gerardo
The transducers also couple more naturally into soft tissues, which in turn increases efficiency. They can also be fabricated small enough to be mounted on a stent to look at the interior of veins and arteries, Gerardo suggested, or be fabricated in large areas to cover large portions of skin and create an even clearer ultrasound image.
The new transducer created by Gerardo, working with Professors Robert Rohling and Edmond Cretu, has involved hundreds of hours spent over the past three years in the university's microfabrication lab. While the new transducer is being regularly updated with fresh prototypes, the electronic circuitry and software remains in development and researchers acknowledge the most challenging element will lie ahead in liaison with regulatory authorities and proving the effectiveness of the probe in clinical trials.