Coming soon: MEDICA 2010
Looking ahead to MEDICA 2010 (17 to 20 November) the signs are good. The high number of registrations is a sign of optimism in the medical technology industry and the number of exhibitors has already seen a significant increase in comparison to last year. With six months left to go until the fair begins, some 115,000 square metres of exhibition space had already been booked.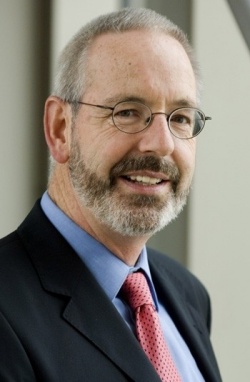 There are many reasons why the medical technology industry has come through the global financial and economic crisis comparatively unscathed. First and foremost are the government investment programmes to boost demand and strengthen the infrastructure. Industry experts estimate that additional spending on modernisation by German hospitals amounting to over 3 billion euros was encouraged by the German government's second economic stimulus package (Konjunkturpaket II) as well as additional funding provided by the German government to promote hospitals. The total annual spending requirement for medical devices at German hospitals (not including medicines) amounts to approximately 10 billion euros, which underlines the fundamental appeal of this market in Germany, in spite of all of the current cost-cutting efforts.
In France, one of the most important foreign markets for medical technology in Europe, the "Plan hôpital 2012", initiated by the French government, foresees annual investments of about 6 billion euros a year between now and 2012 to improve the standard of equipment at public hospitals (source: Germany Trade & Invest/gtai).
There are also major government stimulus packages contributing to growth in the emergent Russian market for medical technology. Between now and 2013, experts anticipate double-digit annual growth rates, building on a current market volume of approx. 3 billion euros (source: gtai). The potential for modernisation and equipping of the 7,500 hospitals in Russia is thought to be immense.
Taking the highly international nature of MEDICA, both in terms of the exhibitors and visitors, into account, it is also worthwhile to take a look at developments on the Asian markets, where increased prosperity and greater awareness of health issues and increasing medical tourism have stimulated strong market growth in recent years, with some countries seeing double-digit growth. The health care market as a whole in the ASEAN region has a total volume of approximately 40 bn. euros (source: Economist Intelligence Unit), and the market for medical devices and technology amounts to some 1.6 bn. euros.
The medical technology industry proves resilient in times of crisis
In spite of the difficult general economic situation and although the impact of the recent financial crisis has yet to be fully assessed in some of the countries in the Eurozone, the industry for medical technology and devices has proven to be relatively resilient to the crisis, in comparison to the trend in certain other areas. MEDICA, as the world's No. 1 event in the field, has also benefited from this situation, as was confirmed by the outstanding number of visitors on the occasion of its 40th anniversary last year.
The largest proportion of space at MEDICA 2010, the 42nd World Forum for Medicine – International Trade Fair with Congress (17 to 19 Nov. 2010), in Düsseldorf, is accounted for by exhibitors from Italy, China, the United Kingdom, the USA and France. Another factor that testifies to the optimism in the medical technology industry is the fact that leading innovators such as Siemens, Getinge-MAQUET, the MMM Group, Karl Storz and Systema, will once again be represented at MEDICA.
In parallel to MEDICA 2010, COMPAMED 2010, which will take place in halls 8a and 8b of the Düsseldorf Exhibition Center, featuring over 500 exhibitors (from 17 to 19 November), presenting novel solutions and services for supplies to medical manufacturing, including micro system technology, nanotechnology and novel materials as well as packaging and services, has also seen a very high number of registrations so far.
Although the companies active in these areas of business have struggled with a drop in exports, a fall in turnover and funding shortfalls in 2009 according to a survey conducted by IVAM, the Professional Association for Microtechnology, the economic crisis also appears to have opened up new opportunities for COMPAMED. This is because the difficult conditions have not only prompted companies to make efforts to save money, many have also reacted by diversifying. When it comes to expanding their areas of business, medical technology applications appear to be an especially promising field, which "COMPAMED – High tech solutions for medical technology" in turn benefits from.
Together, MEDICA 2010 and COPAMED 2010 will completely fill all 19 halls at the Düsseldorf Exhibition Center.
Key topics at MEDICA 2010 will include electromedicine/medical technology, laboratory technology/diagnostics, physiotherapy/orthopaedic technology, medical products (devices and consumables), information and communication technology, medical furniture and furnishings.
The trade fair will once again feature the established themed areas such as MEDICA MEDIA (telemedicine/medical IT), MEDICA VISION (the innovation forum for the research institutes) and MEDICA PHYSIO. Another forum featuring international topics presented at the MEDICA Congress and lectures on medical technology is still in preparation.
Key topics at the MEDICA Congress will include lectures on major common diseases such as cancer, cardiovascular disease and age-related diseases as well as advanced training courses on subjects such as sonography, emergency medicine and endoscopy.
MEDICA 2010 will also host the 33rd German Hospital Conference, the leading event for decision makers in hospital management.
Innovation as a success factor – MEDICA highlights the trends
A key factor for MEDICA's success is the short innovation cycle in this industry. Every November, an exciting array of product innovations to optimise medical care that are proven to cut costs, is presented in Düsseldorf. Visitors to MEDICA 2009 were presented with a wide variety of new innovations that permit significant savings, in particular in the field of surgery, which is seen as cost-intensive.
For example, €22 million could be saved per annum by the use of so called resorbable pins, which are used to stabilise bone (source: study by ZVEI/ SPECTARIS/Droege). Previously, surgeons have typically stabilised fractures of the facial skull using titanium plates and screws. The drawback of this method is that once the fracture has healed, the implants need to be removed, requiring a second operation. Synthetic pins, such as those presented at the last MEDICA by a medical technology company from Tuttlingen, are dissolved in the body. They are welded to the bone with the aid of ultrasound.
A special operating microscope, which was also presented at MEDICA, allows rapid and improved visualisation of blood flow – enabling burst blood vessels in the brain to be seen even in the course of an operation, doing away with the need for complex and costly follow-up operations, according to the manufacturer, as well as reducing the high costs for the treatment of associated diseases. The total savings potential of this innovation is estimated to be approximately €10 million per annum.
The developments emerging in the field of imaging are also always the topic of conversation for many visitors to MEDICA. MEDICA 2010 will focus on processes that allow the advantages of various medical imaging systems to be combined. These so-called hybrid technologies are predicted to hold great potential used for diagnostics and therapy. Endoscopes, for example, can be fitted with ultrasound probes, which doctors can use in the intended target area for an operation to see neighbouring organs too. Another hybrid technology worth mentioning is the combination of MRT (magnetic resonance tomography) and ultrasound. A relatively new technique is what is known as high focused ultrasound (HiFU), which is used to treat and kill tumours using heat. Magnetic resonance imaging can be used to observe the operation so precisely that no healthy tissue is damaged during the treatment.
However, it is not just "high end techniques" that are set to grab the attention of visitors to MEDICA. Already well in advance of the fair, exhibitors have reported an increase in demand for sturdy, compact devices that are good value for money and which offer numerous advantages over old equipment such as greater ease of use or the ability to save the images generated in digital format.
Health IT – a market with potential
Digital storage of medical data (such as that used in imaging techniques) calls for seamless integration of the hardware and software to the existing IT infrastructure. The exhibitors at MEDICA will also focus on solutions relating to this topic. Although there are still relatively few calls for proposals for complete hospital information systems (HIS) in Germany at present, the market also promises lucrative business in extending existing systems, for example by adding applications for specific departments. Another area where there is great potential is when it comes to IT applications for medical care centres, of which there are now over a thousand. In this area it is also important to link inpatient and outpatient care more strongly by providing appropriate applications. This integration is currently being spearheaded primarily by medical care centres belonging to hospitals, which seek to provide in-house solutions "from a single source" – without any breakdown in communication or information. There is also increasing emphasis on the ease of use of the hardware and software used, especially in patient care. Anyone familiar with compact apps and touch-screen operation in their own personal environment doesn't want to be suddenly faced by having to navigate a multitude of menus in the turbulent hospital environment in order to save or retrieve patient data. This is an area where IT manufacturers can come to the fore with their products by providing good usability.
The fact that Health IT is a billion euro market in Germany is clearly demonstrated by several recent surveys conducted by the trade association VHitG, according to which the vendors employ around 20,000 people in Germany, generating a total turnover of approximately 1.4 billion euros.
The trends and examples above demonstrate just how dynamic the health market is, in spite of all the debates about cost cutting, and what opportunities there are for industry due to this dynamism, as well as highlighting why it is ESSENTIAL to stay up to date. MEDICA, the world's No. 1 trade fair, offers the perfect opportunity to do so.
The MEDICA website: All the information you need just a click away
Comprehensive information regarding the various parts of the MEDICA trade fair, the participating exhibitors and their products can be viewed on the bilingual Internet portal at: http://www.medica.de.
With over 4,300 companies registered and about 20,000 products, updated continuously throughout the year, the MEDICA website is one of the largest and broadest-ranging Internet portals in the medical industry. In 2009, the MEDICA website recorded its best figures to date, with 1,268,000 visits and 11,276,000 page views.
Tickets to MEDICA are also valid for COMPAMED, taking place in parallel (17 to 20 November 2010) as well as for most of the events at the MEDICA Congress.
Opening hours of MEDICA and COMPAMED 2010: 10:00 am - 6:30 pm, Saturday 10 am - 5 pm (MEDICA only).