PET-MRI
Clinical tests to confirm coronary heart disease
Hybrid imaging is of little clinical value. PET-MRI, according to many experts, is the best clinical procedure to confirm coronary heart disease (CHD).

Report: Axel Viola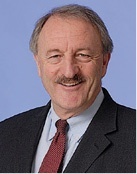 Prof. Markus Schwaiger begs to differ: 'We can learn a lot from this type of set-up,' says the Director of the Clinic of Nuclear Medicine at Klinikum rechts der Isar in Munich, Germany, who nevertheless is convinced that hybrid imaging in the shape of positron emission tomography (PET) and magnetic resonance imaging (MRI) 'will not become the gold standard in cardiology.'
Overall, the professor agrees that cardiac imaging has developed extremely quickly over the past few years. While clinicians continue to struggle with the diagnosis of many diseases today, they 'can choose among a whole slew of procedures to diagnose CHD early and to track the course of the disease.'
However, the wide range of available diagnostic imaging techniques and modalities has a downside: it has become difficult to develop recommendations for an integrated diagnostic work-up. Part of the problem is the fact that experts are divided into different camps as Prof. Schwaiger explains: 'There are those who are convinced that a fast CT scan is ideal, others consider perfusion imaging more important.'
Schaiger supports a different approach: The imaging procedure should be selected depending on the probability of a coronary heart disease. 'If CHD needs to be excluded, fast CT or CT-Angio are the methods with the highest negative predictive value. For patients with confirmed calcifications, however, the combination with a perfusion marker makes sense,' he explains, since the marker shows the area that is compromised under physical or pharmacological stress – the so-called ischaemic burden can be evaluated. Today, the relevant guidelines demand a pre-interventional ischaemia test. 'The literature on single photon emission tomography, also called SPECT, indicates that an intervention is useful when more than ten percent of the left ventricular myocardium is ischemic,' Schwaiger underlines.

Modalities such as PET, SPECT and MRI are well suited to evaluate myocardial perfusion. 'PET allows rather precise quantitative perfusion measurement,' he points out adding that in this context the so-called coronary flow reserve is not only of diagnostic but also of prognostic value: 'Limited coronary flow reserve is associated with poor survival rates, or with a high risk of cardiovascular complications.'
Although quantitative measurements with PET and increasingly with MRI might present an alternative to the invasive measurement of the fractional flow reserve (FFR), they cannot entirely replace it due to their complex and thus expensive material requirements.'
The clinical value of hybrid imaging is, according to Schwaiger, rather low: 'I consider PET-MRI a research tool rather than a method to be used everywhere for coronary diagnostic purposes – it is much too expensive. The Formula 1 of imaging so to speak.'
PET-MRI is useful for validation purposes since it shows the extent of the correlation between MRI and PET signals and how the signals of both methods contribute to the overall characterisation of the disease. Thus the professor concludes that PET-MRI is, above all, a research method which, due to the high costs, is currently not suited for routine diagnostics.
Despite the enormous progress of imaging procedures in perfusion measurement Prof. Schwaiger is hesitant to write off conventional diagnostic procedures such as scintigraphy, particularly in view of the techniques that are available worldwide both in in- and out-patient settings: 'It may well be that a correctly performed perfusion scintigraphy is not as sexy as the latest innovation; nevertheless, it's still – and will continue to be for some time – the most frequently conducted examination in ischaemia diagnostics.'
PROFILE:
Professor Markus Schwaiger has directed the Department of Nuclear Medicine at Klinikum Rechts der Isar, at Munich's Technical University in Germany since 1993. He is also a Professor at the University of Michigan in Ann Arbor/USA, where he headed the Department of Cardiovascular Nuclear Medicine from 1987-'93. The professor's main area of research is bio­medical imaging using MRI-PET, PET/CT und SPECT/CT.