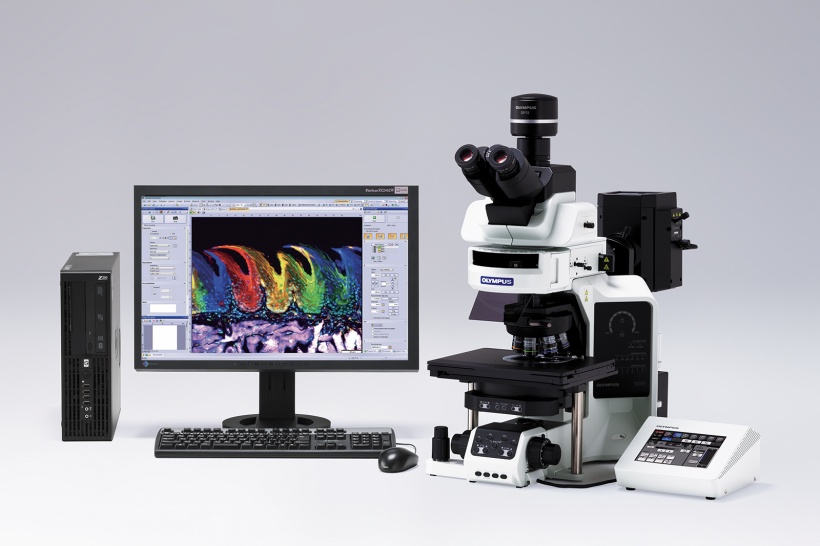 Source: Olympus
Sponsored • Product of the Month
cellSens 2.1 – More Imaging for Less
Olympus cellSens 2.1 offers improved capabilities for flexible camera and microscope control and enables researchers to create sharp, noise-free images in less time.
Helping to drive microscopy forward, cellSens 2.1 speeds up image analysis and features new image acquisition tools at a lower cost. In addition, existing cellSens users may be eligible for a free upgrade to cellSens 2.1.
cellSens Dimension, Olympus' most comprehensive imaging solution, now includes support for the latest high-end devices and cameras. cellSens Standard now supports fully integrated multi-channel acquisition. The cost-effective cellSens Entry also comes with expanded capabilities so that all cellSens users can now manage encoded devices, perform measurements and easily export the results. Panoramic and extended depth-of-focus imaging are also among the features now available to all users.
Iterative deconvolution, a well-known challenging operation for imaging software, also received a major overhaul. To speed up image processing, cellSens now handles deconvolution calculations using the computer's graphics processing unit (GPU). By harnessing the power of the GPU, each image can now be processed up to seven times faster, which enables users to process more images in less time.
In order to facilitate the sharing of images between different users with different software, data from cellSens is now easily exported in the Open Microscopy Environment (OME). This provides hassle-free compatibility with open source software such as ImageJ.
With improvements in speed, functionality and compatibility, cellSens 2.1 is a powerful, easy-to-use solution for microscopy users everywhere. To find out more about cellSens, please visit: https://www.olympus-lifescience.com/en/software/cellsens/
To check whether an earlier version of cellSens is eligible for a free upgrade to cellSens 2.1, see:
https://licenseinformation.olympus-sis.com/licenseinformation
Quelle: Olympus
More on the subject:
More on companies: