Carestream gets orders for managed print solutions that save time and money
Carestream is receiving orders from healthcare providers around the world for its new Carestream Managed Print Solutions (MPS), a comprehensive, web-based, pay per print programme that tracks laser imaging film usage, and remotely monitors and delivers film inventory according to each facility's needs. This comprehensive programme saves both time and money for healthcare providers.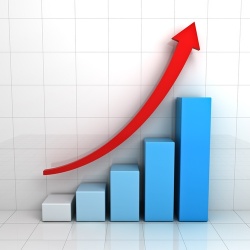 "We are on track to save $10,000 a year in staff time. We have also improved our cash flow because we do not have medical print film sitting on a shelf for weeks or longer," said Martin Cox, Chief Operating Officer, Southern Radiology Group, Sydney, Australia. "Carestream's Managed Print Solutions makes sure our laser imagers are running at optimum quality and performance." The MPS offering includes a comprehensive Web portal that provides access to film usage, billing, inventory records, shipment tracking and service information among other features.
The company announced it recently received orders for its Managed Print Solutions from leading healthcare providers including:
• Benson Radiology, Adelaide, Australia
• Centre d'Imagerie Medical Saint Antoine, Bois Guillame, France
• Centre de Senologie de Docteur Mimram, Marseille, France
• Clinica de Fatima, Seville, Spain
• Clinica Radiologica Motril, Motril-Granada, Spain
• Instituto de Resonancia Magnetica, Barcelona, Spain; and
• Southern Radiology Group, Sydney, Australia.

Carestream's Managed Print Solutions is designed to provide customers with administrative and operational efficiencies that include: automatic replenishment of inventory to avoid costly expedited film shipments when supplies run low; electronic payments; elimination of capital outlay for equipment; a centralised view of activity at multi-site healthcare systems; and management reports.
More on the subject:
More on companies: