Article • Data management
Cardiac IT made simple
When Michael Ziller, Head of IT at the Bethanien Hospital in Moers, Germany, was looking for a provider of cardiac IT applications that not only offered standard applications for ECGs as well as long-term ECGs and long-term blood pressure measurements, he realised there was not much on the market. 'We had an additional challenge for this project in that we wanted all data to run via just one server,' he explains. The hospital opted for a product called SEMA supplied by SCHILLER AG, which allowed us to customise and further evolve it.
Report: Marcel Rasch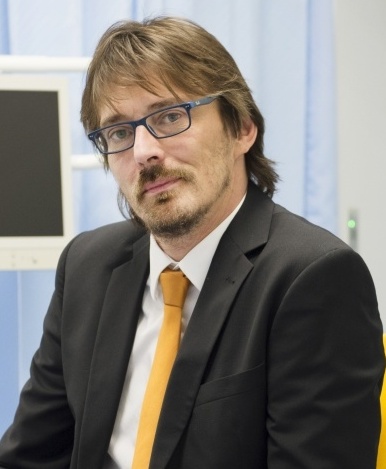 The particular feature of an IT project at Bethanien Hospital was that there was no comparable solution available based on using just one communication server, until Schiller's introduction of SEMA 3, Michael Ziller, the hospital's IT head, explained: 'The implementation at Bethanien Hospital was basically a joint effort as both parties could mutually benefit from their respective experience.'
The platform covers everything
SEMA 3 is a platform that covers all needs, from measuring to evaluating ECGs, including resting and stress ECGs. Additionally, the data collected can also be evaluated with the standard IT sub-systems used in cardiology.
The big advantage is that SEMA 3 is a collection point for all ECGs recorded in the hospital. 'This applies to PC-based ECGs as well as those measured on mobile devices,' Ziller explains. 'Mobility and mobile devices are increasingly important for us. We have an additional six mobile devices next to our five PC-ECGs. These are tablets we can use to access the ECGs from any location in the building.'
The ECGs can be directly measured via the corresponding SEMA-Client without needing to communicate with the server. Younger generation doctors particularly take advantage of this benefit. 'We've found that old-school cardiologists prefer to work with known templates. The generational change is clearly visible and we have to adapt technologically,' Ziller believes. It is a clear advantage that both options can be implemented with Schiller's technology.
Organised chaos
The 510-bed Bethanien Hospital needs to organise patient flow and data volumes well. 'In our case this means duplicate data management,' Ziller points out. 'Doctors receive patient data via an interface on the HIS and it is processed via HL7. This means the doctor makes a request, which also appears on the SEMA Client, i.e. on the individual ECG devices. To ensure there are no mix-ups each ECG device has its own name.'
Then the respective patient only appears on the allocated ECG device because only one device is individually accessed. This avoids chaos in the database. 'No other procedure is conceivable given the large patient flow in our hospital and the enormous volume of ECG data,' Ziller explains.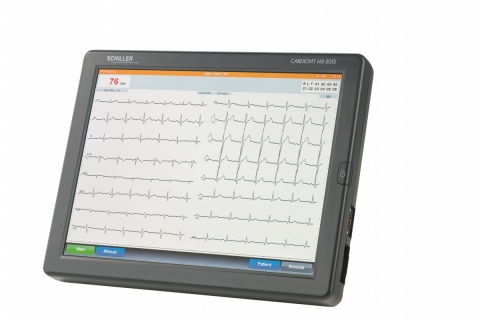 A big advantage: one viewer
After the completion of an ECG measurement the data is sent directly into the PACS as DICOM data. 'All Non-DICOM data is visualised with JiveX. The advantage is that this PACS-viewer allows the visualisation of data from several systems at the same time and next to one another. We can assess ECGs, cardiac parameters or cardiac catheters together, without needing different versions or viewers,' Ziller reports.
'Ultimately, this was why we chose SEMA 3. It was also important for me that all modalities that can transmit images, from C-arms to ECGs to endoscopies, are organised via one viewer and that doctors don't have to view different monitors and specialist software. 'We obviously also save on software licensing fees in this way.'
A further advantage is that all recorded ECGs can be re-measured via JiveX. Ziller: 'Maybe this is not as cleverly done as it is with SEMA but, for our purposes, it's perfectly adequate.'
Updates and upgrades
Updates carried out over the last few years have also all been successful. After all, it is not customary that updates are carried out on individual devices little by little. 'Normally all Clients need to be directly updated once the server has already received a new version,' he explains. 'This would be difficult to do in day-to-day hospital operation. With SEMA 3 we can upgrade the devices individually to the new versions, depending on which Client is available at the time. Even if the server has already been upgraded the Clients can still work with the old version.'
For Ziller, this leaves nothing to be desired for the future. 'The system is running continuously and we are more than satisfied with it. If the Diagnosis Client was also run via the web this would enhance mobility in the hospital even further.'
Profile:
Michael Ziller has worked in the information technology department at the Bethanien Hospital in Moers, Germany, for 14 years. Over the last decade, as head of the department, he has been responsible for all IT processes in the hospital.
More on the subject:
More on companies: