Article • Data handling
Blockchain: "Hype will fade but the technology will remain"
A new dimension in data handling is not only emerging, but is already a reality in our lives. However, political discourse about this often lags behind real events. We spoke with two experts who have an overview of clouds, decentralised data flows and the evaluation of personal data with IT help in various areas.
Report: Eva Britsch
Source: Shutterstock/Sashkin
Bitcoin and other cryptocurrencies can help further decentralise economic power of any single fiat currency

Alexandra Dmitrienko
Engineer Professor Alexandra Dmitrienko is a Secure Software Systems expert at the University of Würzburg, in Germany; Professor Bjoern Menze PhD is an IT expert at Munich's Technical University, particularly on health data. Dmitrienko recently spoke at the ambitious 'Digital Future' event in Berlin, hosted by the Hasso Plattner Institute and the capital newspaper Tagesspiegel, among others, about blockchains and particularly about the much discussed new exchange medium Bitcoin. The public mostly regards this as highly speculative and risky, but the professor sees Bitcoin's potential to provide more transparency and to question economic or political elites. When asked if she sees Bitcoin as a pure object of speculation, Dmitrienko said: 'I believe that a high fraction of value of Bitcoin, but not all of it, is driven by speculation. The fraction of speculative transactions will go down, and after some time we will see its real value, driven by use as a payment instrument and in commerce.'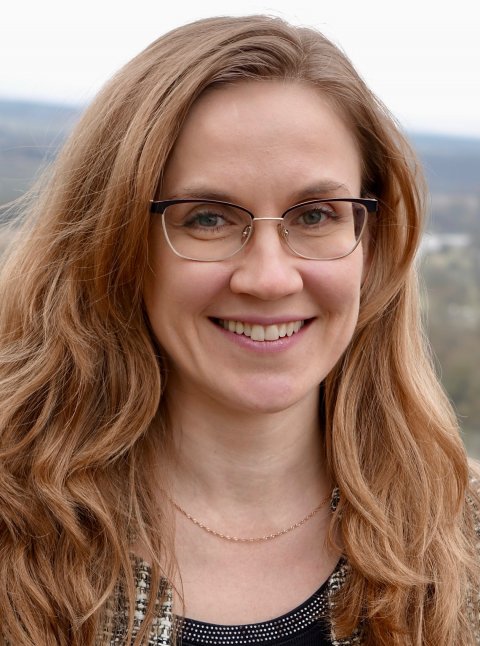 However, the expert takes a critical view of blockchain technology in relation to the healthcare system. 'In my opinion,' she explained, 'the application of blockchains for healthcare services is not straightforward, since privacy of health records is a strong requirement, which cannot be easily fulfilled. Only when this problem is solved, could one expect all the innovation potential of blockchains being available to this application domain.' The professor sees Bitcoins already established at various points and as a solution for difficult social issues: 'Bitcoin and other cryptocurrencies can help further decentralise economic power of any single fiat currency. For instance, Caribbean nations started to support cryptocurrency payments, since the lack of banks hinders their tourism business. Here we have a clear niche for crypto payments, and as long as it exists, Bitcoin will have real value. However, I do not think cryptocurrency will be comparable to dollar, euro or pound – at least not in the future.'
Clinical data must be closely evaluated
Safety is important, but overemphasised! On the contrary, good systems should be brought together to address epidemiological issues

Bjoern Menze
The amount of clinical image data is immense: according to a figure published by the European Commission in 2011, clinical image data account for 60 percent of all image data collected in the world – in the meantime, according to Professor Bjoern Menze, the proportion is likely to have increased even further.
When asked whether this data is already securely stored to benefit patients, Menze said: 'Safety is important, but overemphasised! On the contrary, good systems should be brought together to address epidemiological issues. Many studies today could only be carried out with immense effort. With the right algorithms, CT images could reveal much more information than before – for example, random findings.'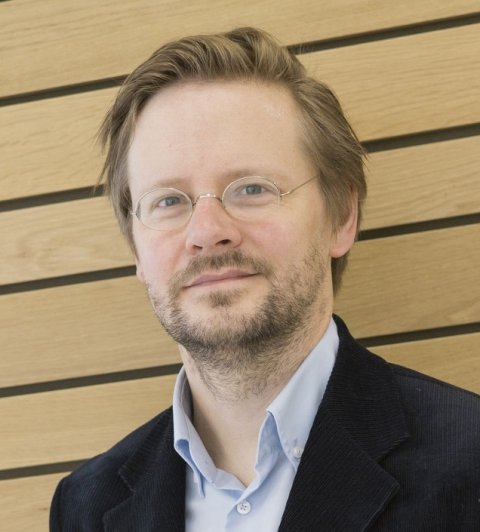 The problem is transferring the algorithms to the hospital – into the treatment room. The question is about money and demand and, last but not least, how the infrastructure in hospitals is structured. However, Menze sees a change in the attitude of industrial suppliers. Unlike five years ago, major players, such as Siemens or GE, are relying on interoperability and have understood that the future lies in flexible solutions that are developing with the openness of physicians to new evaluation methods.
Menze is clear about the electronic health card (eHC), which he considers a failure. However, this would not lead to the idea of abandoning data collection in the interest of patients; on the contrary, Menze sees the opportunity to collect information in smaller units. The problem with the eHC, for example, was that it was thought throughout Germany that data collection could be approached more successfully if, for example, one thought within a federal state or within a large hospital chain. Menze sees Israel as a positive example, where image information and diagnostic reports are standardised within the framework of contracts with hospitals. Much of the information is stored on servers. Structured data management is therefore not Utopia, but common practice in many places.
Profiles:
Prof. Bjoern Menze conducts research in the field of medical image computing. He develops algorithms that analyze biomedical images using models from computational physiology and biophysics. The emphasis of this work is on applications in clinical neuroimaging and the personalized modeling of tumour growth. He has organized workshops on medical computer vision and on neuroimaging at MICCAI, NIPS and CVPR, served as a member of the program committee of MICCAI and is a member of the editorial board of the Medical Image Analysis journal. Menze studied physics in Heidelberg (Germany) and Uppsala (Sweden) and obtained a Ph.D. in computer science from Heidelberg University in 2007.
Alexandra Dmitrienko is currently Head of Secure Software Systems Research Group in the Department of Computer Science at the University of Würzburg. The internationally sought-after lecturer studied at Saint-Petersburg State Polytechnic University in Russia from 2001 to 2005 in the Bachelor's programme. Dmitrienko's current research interests include blockchains.