MEDICA
At the IBHI UK Pavilion
London firm Max Medical Products Ltd is at Medica for the first time to demonstrate its quality diagnostic devices, first aid equipment and medical disposables.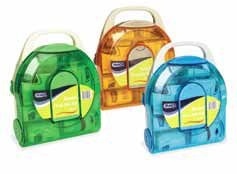 Meeting clients increasing demand, Max Medical reports that it continuously develops and expands its product range. Among the newest at Medica are first aid kits, blood glucose monitoring devices and blood pressure monitors. The company is also demonstrating medical disposables range, which includes wound dressings, thermometers, syringes, bandages, surgical gowns, and medical tape. Expressing her wish on behalf of the firm, its Commercial Director Victoria Sikopoulis, said she is looking forward to meeting with visitors and exhibitors and building strong, successful relationships with businesses. 'We're showing our latest diagnostic devices, which combine a minimal compact design with accuracy and ease of use to deliver maximum efficiency. All our products have been awarded CE certificates.'
On display:
• The MiniproSelf Monitoring Blood Glucose System, a small, friendly design, that offers one of the most minimal blood test samples on the market, the firm points out. Apart from being easy to use, with a large, easy-toread LCD, 'It delivers accurate and fast results with a test time of only seven seconds'.
• Digital blood pressure monitors: The MX8 and MX9 wristwatch models have new specifications to diagnose blood pressure with colour indicators on the monitor (red and blue), making it easy to read and check performance against target or 'normal' BP pressure rates. MX8 and MX9 include an LCD display, one touch automatic measurement, a power saving mode and automatic inflation and air release. The devices use oscillometric measurement methodology and a semiconductor pressure sensor. With battery life enabling 250 measurements and a memory capacity suitable for family use, the MX8 and MX9 offer optimum value, the firm reports.
• First aid kits: Made of strong shiny, smooth, easy to clean ABS plastic, the new range has a dustproof neoprene seal and twosecurity swivel catches. A wall bracket secures the kit on any wall. Internal crystal partitions offer better contents settlement. The kits and cabinets come in a range of sizes to suit offices, labs and workshops with under 10 employees to over 50.

Max Medical is at MEDICA
ABHI UK Pavilion
Hall 16. G20-8