News • CAS 'Artificial Intelligence in Medical imaging'
Advance your AI skills in Bern
The School for Translational Medicine and Biomedical Entrepreneurship (sitem-insel School) in Bern, Switzerland, offers a new Certificate of Advanced Studies (CAS) in Artificial Intelligence in Medical Imaging.
The course aims to equip Medical Doctors (MDs) with the necessary skills to take a leading role in the AI-driven transformation of medicine. The course program was developed for medical professionals and provides them with the necessary knowledge and skills to translate medical problems to data science problems. By working on an AI project of their own, the participants will learn the fundamental concepts of Artificial Intelligence and can thus judge the feasibility and adequacy of proposed AI solutions.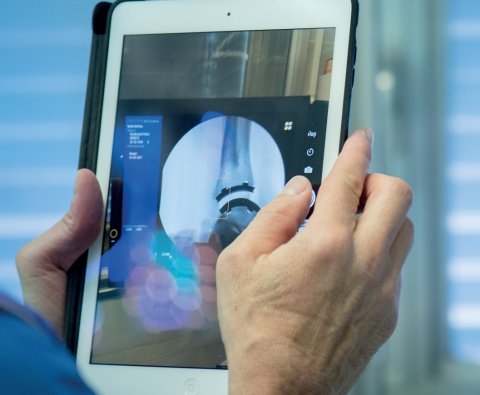 The program addresses MDs who are active in areas where image and video analysis are integral parts or who are interested in the application of artificial intelligence in medical imaging and diagnosis.
All study programs are conceptualized as extra-occupational programs that can be reconciled with the usual professional work. The study program includes a blended learning concept which means that remote e-learning will be complemented by concept lectures, peer learning and interactive discussions with experts. Having only a limited number of in-class courses allows for large flexibility while at the same time permitting participants to profit from the experts' expertise.
The study program consists of 6 modules, with altogether 12 days on-site courses supplemented with e-learning elements. The overall study time is approximately between 375 to 450 working hours and credited with 15 ECTS.
A Certificate of Advanced Studies (CAS) in Artificial Intelligence in Medical Imaging is awarded by the University of Bern upon successful completion of the program.
Mini-Symposium: Artificial Intelligence in Medical Imaging (public)
The study program starts with a public mini-symposium in September 2019, providing an overview and current trends of Artificial Intelligence in Medical Imaging.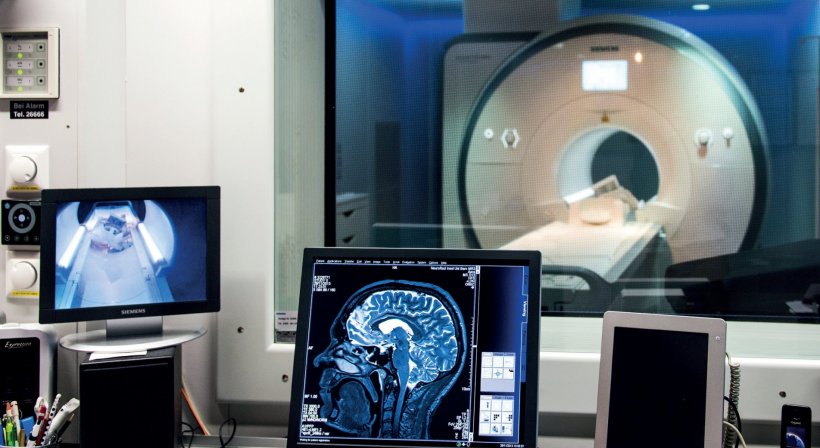 Learning modules
M1 Artificial Intelligence Project

The first module introduces data sets for a concrete AI project in Medical Imaging. It teaches participants on how to use tools to prepare imaging data for analysis with Artificial Intelligence. After introducing basic principles and procedures for data preparation, participants will be able to take part in data collection processes as well as in the evaluation of large amounts of medical data by the use of Artificial Intelligence. Throughout the period of the CAS, participants use different AI methods to analyze these data.

M2 Prerequisites for Statistics and Programming (e-learning)

Module 2 is providing preliminary knowledge on mathematics and programming necessary to tackle the following modules. Participants will acquire basics in Python programming that are relevant for data analysis.

M3 Fundamentals in Artificial Intelligence

Module 3 teaches basic knowledge in AI models including mathematical concepts that are relevant for "building blocks" of neural networks. Participants will learn about basic elements of AI models including e.g. data representations, strategies for optimization and methods for the evaluation of AI models.

M4 Applied Artificial Intelligence in Medical Imaging

Participants will learn about the relationship between a clinical problem and a machine learning problem as well as the trade-off between manual and automated labelling of training data for AI. Participants will know the properties of state-of-the-art AI models and learn how to apply and validate them in practice.

M5 Applications of Artificial Intelligence

Module 5 reviews applications of AI-assisted image interpretation technologies in radiology, neuroradiology, and nuclear medicine. In order to integrate AI in the clinical workflow for improved efficacy, participants will be able to select and benchmark the required hard- and software for AI.

M6 Legal and Ethical Challenges

New and emerging medical technologies and devices are regulated for safety and efficacy by competent authorities such as Swissmedics in Switzerland. In module 6, participants will be able to identify and solve legal ethical, and regulatory challenges related to the whole life cycle of AI Technologies in the medical sector.
Admission Requirements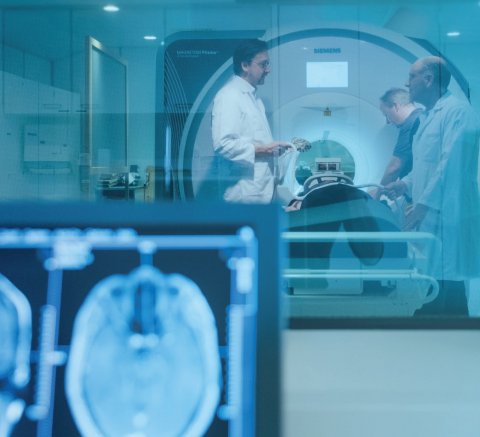 The admission requirements are those of the University of Bern. Required is a completed study program in medicine, professional experiences as a medical doctor and basic knowledge in the handling of medical image data sets. Admission "sur Dossier" by the study commission is possible.
Fees
The fee for the CAS in Artificial Intelligence in Medical Imaging is CHF 9'800.--
Additional Information
The study program starts in September 2019 and is designed for a duration of two to three semesters. The course language is English.
In-class courses are held at the Swiss Institute for Translational and Entrepreneurial Medicine, sitem-insel, in Bern, Switzerland. Participants will be registered at the University of Bern.
Registration and Contact
The registration deadline is August 31st, 2019
Mail: school@sitem.unibe.ch
Phone: +41 31 664 6400