51 live scanning sessions at WFUMB
Expert knowledge to be shared by professionals in hands on events
Although space limitations have reduced the number of live scanning sessions at past World Ultrasound Congresses, this year greater space at the Vienna venue has enabled the organisation of 51 live scanning sessions by Dr Christian Aiginger, consultant internist at the St. Josef Hospital Vienna Auhof, with Dr Helmut Prosch, Consultant at the Department of General Radiology and Paediatric Radiology, University Clinic for Radiodiagnostics at the General Hospital Vienna, and Professor Erich Hafner, Consultant at the Department of Obstetrics and Gynaecology at the Donauspital Vienna.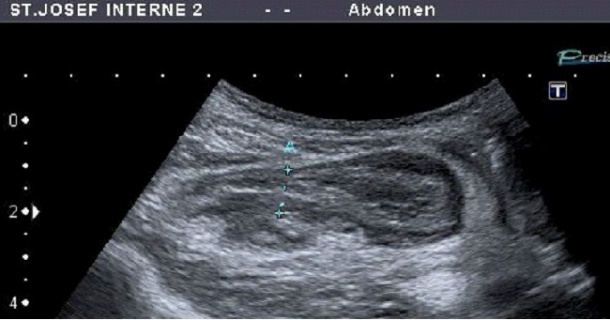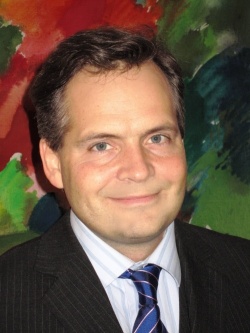 With international presenters from 15 countries lined up to pass on tips and tricks, Dr Aiginger explained how so many gatherings will be handled: 'The live scanning sessions will be held simultaneously in four rooms on three days throughout the congress. Participants will jointly practise ultrasound examinations on patients in applications such as abdominal, gynaecological, prenatal, obstetric, chest and neurological medicine, in groups no larger than 20 people.'
This logistic effort is facilitated by the three societies for ultrasound in medicine from Germany (DEGUM), Austria (ÖGUM) and Switzerland (SGUM) as well as the EFSUMB and WFUMB) and topics were compiled by a joint programme committee.
An important aspect is that, in some cases, the international experts presenters will have brought along their own patients so that pathologies can be made visible 'in the flesh'. The workshops will start with a theoretical instruction for the respective subject and then move on to practical application. This will be followed by a discussion of the findings and experiences gathered.
'The live situation has a particular flair, in that one can really see how the examination should be carried out in clinical practice, what steps should be taken during the diagnosis process and what to do in case of problems,' he said. 'Once somebody has actually carried out the procedures themselves they are unlikely to forget them.'
This also applies to Dr Aiginger's course topic. He will dedicate his live session to ultrasound of the appendix. This examination requires a lot of practice so that it can be routinely carried out in clinical diagnostics.
Whilst it is often carried out in paediatric medicine, where imaging without ionising radiation is of particular importance, Dr Aiginger sees the need to catch up in other medical disciplines: 'Patients with suspected appendicitis are part of daily surgical routine. In most cases the diagnosis can be made using ultrasound. However, this requires the relevant know-how. Because this is a case where an acute diagnosis must be made, there's no time to wait for an expert, and the relevant doctor has to carry out the examination immediately.
It's therefore important that each colleague in a department gathers case numbers, i.e. experience. This means that the appendix should always be examined via ultrasound to ensure that acute appendicitis can, for instance, also be safely diagnosed during the night shift.
'Once the technique has been mastered all the advantages of ultrasound can also be utilised. Differential diagnosis of appendicitis is actually very easy and safe to make, to tell it apart from, for example, hernias or abscesses. There's no need for high-tech equipment. Standard equipment with a curved array probe and a linear transducer for smaller structures is all you need. And then it is just a case of practice, practice, practice.
'Particular thanks go to the sponsors of the live scanning session,' said Dr Aiginger, naming Hitachi Aloka Medical Ltd., Supersonic, Esaote, Philips, Zonare and Toshiba.

"Appendix: how to find", Monday, August 29, 08:30-09:10, LS room 1
Christian Aiginger
Hailing from Vienna, Dr Christian Aiginger also studied medicine in his home town and specialised in internal medicine at the city's St Josef Hospital.
He then lectured at the Medical University of Vienna for nine years, and became a consultant at the 2nd Medical Department and Ultrasound Diagnostics Department at the St. Josef Hospital in 2006.
Dr Aiginger is also Chairman of the training school Collegium acad. For Ultrasound Diagnostics including Contrast-Enhanced Sonography and this year he has held courses in abdominal ultrasound for the Austrian Society of Ultrasound in Medicine.
He is particularly active in promoting the establishment of ultrasound in the pre-clinical field.