Wearable heart monitor improves patients' mobility
A wearable cardiac telemedicine system based on Bluetooth technology could text the local hospital if a patient is about to have a heart attack, according to a publication of two Indian researchers of the Sathyabama University in Tamil Nadu, who developed the system.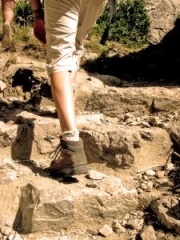 The system developed by two Indian researchers records periodically an ECG and transmits the information via radio frequency signals to the patient´s cell phone. The modified phone has an added analyzer circuit that checks the ECG signal for signs of cardiac failure. If errant signals, such as arrhythmia, are detected, the cell phone alerts the patient and transmits a sample of the ECG signal and the patient details to the nearest medical care centre via SMS.
The wearable system could give patients who already suffered a heart attack a much greater chance of receiving life-saving treatment within the first golden hour without restricting the mobility of the patient.
The researchers are now working on how to enable global-positioning system (GPS) in the modified cell phone, so that the medical centre can more quickly pinpoint the patient. Furthermore, they are trying to find a solution using Multimedia Messaging Services (MMS) to sent more detailed patient information to the emergency room.