Vidyo enhances ETIAM-Connect with HD Video Conferencing
Fast, secure telemedicine solution delivers HD visual teleconsultation to hundreds of healthcare organizations worldwide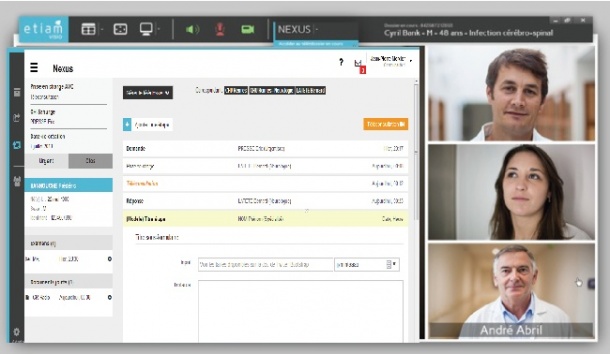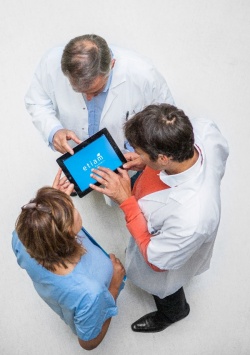 ETIAM and Vidyo, Inc. have announced yesterday that they are partnering to improve patient care through telemedicine and teleconsultation. ETIAM's flagship solution, ETIAM-Connect is the basis for this new offering. ETIAM-Connect, which is a leading edge image and clinical data-sharing solution aims to support telemedicine and the delivery of clinical care in remote settings. Through integration of the VidyoWorks platform, the ETIAM-Connect will now include HD video conferencing capabilities to provide quicker, more efficient patient care. Currently, the ETIAM-Connect is used to automate trauma transfers, referring physician access, multidisciplinary team communication, eHealth patient services and remote access.

ETIAM will be displaying full demonstrations of the solution, allowing interested attendees to test the solution by talking with a real person on the opposite end.
"Our goal of integrating HD video teleconsultation into our highly regarded ETIAM-Connect service is to provide a comprehensive solution for telemedicine that includes the ability to electronically exchange medical cases, share medical images and perform real time video conferencing," said Eric Le Bihan CEO, ETIAM. "To date, ETIAM-Connect is the only solution on the market offering both advanced medical image exchange workflow, as well as teleconsultation services. These two services are required for handling telemedicine expertise where access to radiological images and a remote view of the patient are prerequisites to perform an accurate diagnosis [as is the case for stroke patients, for example]. With both Teleconsultation and Image Sharing, multiple medical cases can be handled: including second opinion consultations, tele-expertise, remote assistance and multidisciplinary medical team collaboration."
"As more and more healthcare practitioners realize the vast benefit of visual communications embedded within their medical applications, the demand increases for scalable and interoperable software-based solutions such as Vidyo," said Eric Le Guiniec, Vidyo's VP and General Manager, EMEA. "ETIAM-Connect directly addresses the needs of physicians for whom video communication and sharing of medical data and visual information are critical. The integration of the VidyoWorks platform with ETIAM-Connect delivers an unsurpassed level of communication easily and securely over the Internet and other general purpose IP networks and on everyday devices."
The VidyoWorks platform offers a high quality (HD) videoconferencing solution for medical professionals. When video quality and reliability are prerequisites for a accurate patient/physician remote dialog, it's important to rely on error resiliency and low latency rate matching thus enabling natural, affordable, high-quality video to work over the Internet, LTE and 4G networks.
ETIAM-Connect is the fastest solution for electronically sharing medical images and associated clinical data between institutions securely over the Internet and for intelligently delivering it in real-time. Since 2010, over 150 hospitals worldwide have been exchanging images, documents and reports using ETIAM-Connect. About 3 million images are exchanged monthly on ETIAM-Connect, corresponding to more than 7,500 medical cases. ETIAM provides secure medical networking solutions to hospitals and healthcare professionals with easy-to-use, end-to-end, feature-rich software and services, through a unique technology and service platform.
About ETIAM
With more than 2,000 customers in Europe and North America, ETIAM solutions allow physicians to securely and reliably exchange medical images in real time while benefiting from 24/7 support. The company's expertise in international healthcare standards, including DICOM, HL7 and IHE profiles, uniquely positions it to provide solutions for hospitals and healthcare vendors worldwide. Learn more at www.etiam.com, or follow ETIAM on Twitter ETIAM Corp and on Facebook.