Article • SPECT/CT, MPI and more
The value of hybrid imaging in the cardiac arena
Combining imaging modalities is helping to achieve better diagnostic and therapeutic outcomes for heart patients. The topic, discussed in detail by experts at the ICNC-CT online International Conference on Nuclear Cardiology and Cardiac CT, examined hybrid/fusion imaging as the standard in cardiovascular imaging, and its value in clinical practice.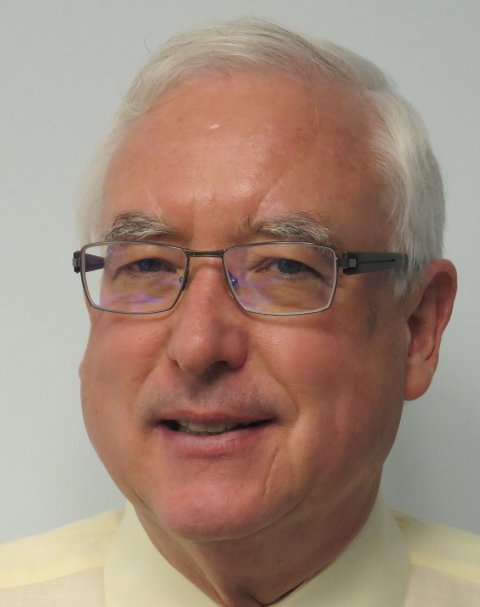 Professor Terrence Ruddy spoke about the role of SPECT/CT in Cardiovascular Imaging, at the event co-organised by the American Society of Nuclear Cardiology (ASNC), the European Association of Cardiovascular Imaging (EACVI), and the European Association of Nuclear Medicine (EANM). He looked at the clinical applications of SPECT/CT and its value with a focus on coronary artery calcium (CAC) scanning with myocardial perfusion imaging (MPI), detection of native and prosthetic and endocarditis, and detection of cardiac device-related infection. He said: "We have a need for coronary artery calcium scoring with SPECT MPI. Stress MPI detects ischemia due to obstructive CAD (coronary artery disease), and this ischemia detection is very helpful. It may guide treatment, and it may predict short-term prognosis. The problem, is ischemia is now less common on Myocardial Perfusion Imaging."
Professor Ruddy, who is Director of Nuclear Cardiology, University of Ottowa Heart Institute in Canada, pointed out: "Coronary artery calcium detects sub-clinical non-obstructive CAD, which is very common in low-risk MPI patients, so by combining the two, we can improve the diagnostic accuracy for coronary atherosclerosis with calcium scoring detecting non-obstructive disease and stress perfusion imaging detecting ischemia. This also improve long term risk stratification."
He pointed to several studies demonstrating the added prognostic value of CAC with MPI. "The combination of calcium scoring plus myocardial perfusion imaging is synergistic, we get more information by adding the two," said Professor Ruddy. He said calcium scoring with stress MPI is helpful, but requires SPECT/CT and the need for a small increase of radiation dose with the CT.
With cardiac valve and device infective endocarditis, he emphasised the importance of early patient risk assessment with FDG PET/CT for diagnosis and prognosis, adding that it is "fast, easy to perform, readily available and we get high resolution images." There are issues, with PET FDG, with false positive results, but an alternative is SPECT/CT using radio labelled white blood cells, an approach which gives higher specificity, though it takes more time and higher radiation doses.
In conclusion, he said: "SPECT/CT has several clinical applications in cardiovascular imaging. The most important one is coronary artery calcium scanning with myocardial perfusion imaging. However, there is a role for SPECT/CT in detection of native and prosthetic valve endocarditis, and detection of cardiac device related infection."
Professor Christoph Rischpler, who is Professor of Nuclear Cardiology at the Medical Faculty of the University of Duisburg-Essen, in Germany, concentrated on the value PET/CT and PET/MR in cardiovascular imaging. He focused on PET/MRI in viability imaging and myocarditis, and PET/CT with a role in endocarditis and sarcoidosis "I think hybrid PET/CT and PET/MRI is very nice because you have synergistic use of the modalities," said Professor Rischpler. "You get a detailed multimodal cardiac assessment and you can also use the form of molecular imaging using novel tracers – for example, fibroblast activation, innervation and neo-angiogenesis – and by that you get an integrated investigation of morphology, biology and function, which results in improved understanding of cardiac physiology and by that you improve your diagnosis and your therapy."
Dr Teemu Maaniitty from the Department of Clinical Physiology, nuclear medicine and PET at Turku University Hospital, Finland, discussed software image fusion in the session.
Profiles:
Terrence Ruddy is Director of Nuclear Cardiology at the University of Ottawa Heart Institute and a Professor in the Division of Cardiology in the Department of Medicine and cross-appointed to the Division of Nuclear Medicine in the Department of Radiology. His research focuses on the development and validation of imaging techniques using SPECT and PET radiotracers for the diagnosis and evaluation of cardiovascular disease.
Christoph Rischpler is Professor of Nuclear Cardiology at the Medical Faculty of the University of Duisburg-Essen (UDE). The focus of his research is the visual representation of inflammatory processes, new blood vessels or nerve tracts that develop after a heart attack in procedures that combine positron emission (PET) and magnetic resonance tomography (MRT).