The pros and cons of tabletcomputers in radiology
Although not yet suitable for primary readings, tablet technology does offer potential for second opinions, sharing information with patients and clinicians, and seeking expert support, according to radiologist Dr Erik Ranschaert from the Jeroen Bosch Hospital, Den Bosch, The Netherlands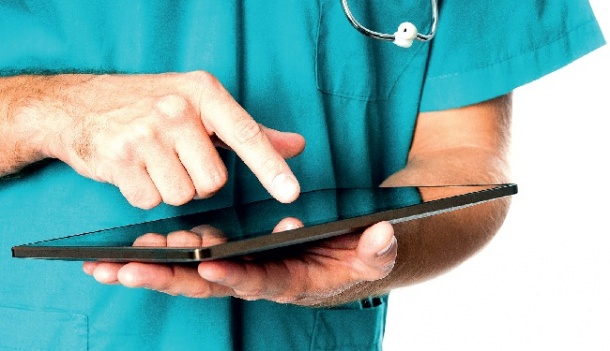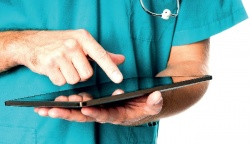 The ECR 2013 session 'Tablet computers in radiology – friend or foe?' will give speakers the opportunity to present the drawbacks and advantages of using this mobile technology in radiology. Among them, Dr Erik Ranschaert will appraise the use of tablet computers in mobile teleradiology and include aspects of the iPad in this area, looking at the evolution of mobile imaging, reasons behind tablet popularity – especially among medical professionals – and cover technical aspects, such as display, bandwidth, safety/ security and software/apps. Dr Ranschaert emphasised: 'The main issue is that tablets are not suitable for primary readings. Although the screen quality is excellent, there are too many limiting factors: no standard DICOM calibration, limited screen size for complex examination, touch-screen only, no multitasking, limited functions of viewing software, usually no access to RIS work list and scrolling remains difficult.'
With the iPad remaining a consumer device rather than one designed for protecting sensitive patient data, issues of security and safety are also a concern, he warned, adding that hospitals need to adapt their safety policies to prevent data breaches and tablets remain vulnerable to loss or theft and patient information should never be stored on the device itself. However, he recognises that tablet computers do have a role in radiology in general and particularly in mobile teleradiology, bringing better communication with clinicians, communication with patients and online expert consultations, but he warns they are not comparable to diagnostic screens and have no FDA approval for primary diagnosis. 'For preliminary readings, emergency readings and clinical review, iPads can be very useful to radiologists,' he believes. 'They might also improve communication between medical professionals – for instant consultation – or even between medicals and patients and facilitate expert consultations and second opinions.' In terms of taking teleradiology forward they offer quicker communication and availability, emergency interpretations, though mostly for 'intra-institutional' rather than 'external' purposes.

Tablet advantages: More flexibility, less expense

He pointed out that new applications are emerging, including RadSnap, a free mobile app for cloud-based radiology that enables professional consultations for difficult cases sent via iPhone or iPad. 'This helps referring physicians and radiologists in areas of the world where they cannot afford expensive PACS software,' he pointed out. For the radiologist, the tablet is convenient, versatile and offers enhanced flexibility both inside and outside the department, while patients can use tablets to view their own images in the hospital PACS or to seek a second opinion or specialist advice, and doctors can use tablets to explain the radiological findings. Advantages to the hospital are that tablets are cheaper, and by facilitating quicker access to the images for both radiologists and clinicians, they help improve patient care. Online commercial services are available where patients can upload their images for second opinions from an iPad, he said, helping them manage their own health process.
Dr Ranschaert suggests the next step for tablet computers in radiology/ teleradiology is the increased power and speed of tablets, increased bandwidth for mobile viewing (greater availability of 4G network, higher bandwidths) increased resolution and even smaller pixels, automated calibration, HTML5 viewers for multi-platform compatibility and integration of IS and access to priors via PACS, cloud storage and server-side processing capabilities for image manipulation and 3-D volume rendering. When it comes to radiology – is the tablet computer a friend or foe? 'Certainly a friend, if used correctly,' Dr Ranschaert qualified. During the SF19 session 'Tabletcomputers in radiology: friend or foe?' (11 March, 4-5.30 p.m.) other speakers will present a technical overview of tablet-computers, examine the device's radiological features and discuss reading DICOM images on the tablet.
PROFILE
Radiologist Dr Erik Ranschaert is a staff member at the Jeroen Bosch Hospital, in Den Bosch, The Netherlands and member of the ECR ICT and e-Health subcommittee. When promoting teleradiology during a Special Focus Session at ECR 2012, he presented the findings of a survey conducted with the support of the European Society of Radiology, bringing fresh insight into the professionals' reactions towards teleradiology in Europe.