The 9th European Health Forum Gastein (EHFG)
"Bringing together experts and politicians is something which should be a matter of course but in reality occurs far too rarely," says Günther Leiner, President of the European Health Forum Gastein - considered a European think tank for health politics and health administration. Quite the contrary will be the case in October, when both experts and politicians will gather to take part in the 9th EHFG. Here he discusses some of the key challenges for healthcare provision that will be the focus of the 2006 EHFG.
The EHFG has developed into the leading health policy platform in the EU since its beginnings in 1998, attracting close to 600 high-level participants annually.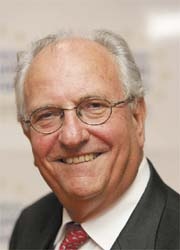 "Following intense disputes between various stakeholders, the Council and the European Parliament reached a Common Position on the directive on the right of establishment and freedom to provide services within the European Union on 29th May 2006. However, health services were excluded from the scope of the Services Directive and currently various proposals are being developed to define a new legal framework for health services in Europe, among them a non paper, put forward by the Belgian Minister of Health and Social affairs, Rudy Demotte. This calls for a dual approach to legislation in healthcare, which should be legally binding in some areas, whereas the open method of coordination seems more appropriate in other cases. The rules for reimbursement of care provided in another member state should also be clarified.

The initiative is said to be backed by a number of member states, including France, the UK, Germany, Luxembourg, Spain, Portugal and Sweden.

Health sans frontières – will provide the first opportunity to discuss this and other current developments in EU healthcare with representatives of the European Commission (EC) member states and other stakeholders in a parallel forum session hosted by DG SANCO. Research results will be presented by the Europe for Patients project and the Health and Consumer Powerhouse will look into the responsiveness of systems to patients. The EC will introduce the audience to the future orientations of European policy on health services. The session is designed to provide delegates with sufficient opportunities for discussion and interaction with speakers.

The EHFG has developed into the leading health policy platform in the EU since its beginnings in 1998, attracting close to 600 high-level participants annually. The importance of this opportunity is highlighted by the EHFG's most prominent participant, EU Commissioner for Health Markos Kyprianou, who said: 'Health threats are no respecters of borders. But if we work together, we can achieve a positive vision of health without borders – health for all throughout Europe, I hope that this forum will once again help us to achieve that aim.'

While increasing patient mobility offers new opportunities for service providers, the World Health Report 2006 predicts that staff shortages will be a serious challenge for many countries in coming decades. Aided through Single Market legislation, health professional migration will become an important issue in virtually all EU member states. Whilst some countries are actively recruiting staff from abroad, others are finding themselves understaffed due to the outflow of health professionals. The UK, for instance, has experienced significant nursing shortages in recent years, leading the Department of Health to set nurse staffing increase targets to recruit 35,000 additional nurses between 2004 and 2008. This also involved intergovernmental agreements to recruit actively in some countries. Already in 2002, one third of the total 70,000 NHS hospital medical staff came from other countries. On the other hand, a survey conducted among physicians in the Czech Republic, Hungary, Lithuania and Poland in 2002, revealed that between 1/4 and 1/2 of respondents indicated they were thinking of migrating to other EU countries, potentially resulting in a significant brain drain. The OECD is currently conducting a project on health workforce and migration and will present preliminary results in a workshop at the EHFG. Moreover, the opening plenary session will give the floor to high-level decision makers and experts to discuss the policy implications of these migratory flows for source and destination countries.

EU structural funds, especially the European Regional Development Fund (ERDF), will be eligible to fund investment in healthcare from 2007, giving the new member states the possibility to invest in a sector that has remained somewhat under-invested. The EHFG offers the opportunity to share knowledge for implementation in a parallel forum session, designed as a follow-up to last year's satellite event, and to discuss how to take the right decisions in future. Under the convergence objective, the ERDF will seek to support sustainable regional and local economic development and employment by focusing on a number of priorities. The Council's Common Position of 12 June 2006, since been approved by the European Parliament, lists 'investments in health and social infrastructure which contribute to regional and local development and increasing the quality of life' as one of 11 key areas for action. Medical equipment, physical conditions in health institutions as well as the specific health challenges of individual countries require considerable improvement to reach levels comparable to those of the old member states.

Other sessions will discuss innovation in health policy, European HTA, HIV/AIDS, chronic and rheumatic diseases and pandemics. The Finnish EU Presidency will present its 'Health in all Policies' strategy, based on the enhanced inclusion of health requirements into other policy areas. The upcoming German EU Presidency will also host a workshop to present its presidency agenda. DG SANCO will host a session to report on developments on nutrition and physical activity since the Commission's parallel forum on Nutrition at the 2005 EHFG. In addition, there will be workshops on cross-border exchange of best practice, paediatric pharmaco-vigilance and ageing, health and long-term care in Europe.

High-ranking politicians such as the Austrian Minister for Health Maria Rauch-Kallat, Lithuania's Zilvinas Padaiga, or the UK Secretary of State for International Development, Hilary Benn, are expected to attend, with WHO Regional Director Marc Danzon and a multitude of leading health experts, e.g. Ilone Kickbusch, Martin McKee and Klaus-Dirk Henke making the EHFG one of the rare opportunities where politicians and experts really do come together.