Taiwan Excellence
Taiwanese medical devices – taking the world by storm
Besides global players such as Asus, Acer and Giant, Taiwan is also the birthplace of a wide range of medical products and technologies. Taiwan has been expanding its position in different markets for a number of years now – thanks to its clear competitive advantage in many sectors such as electronics, IT and communications technology, which lay the foundation for developments in cutting-edge medical devices.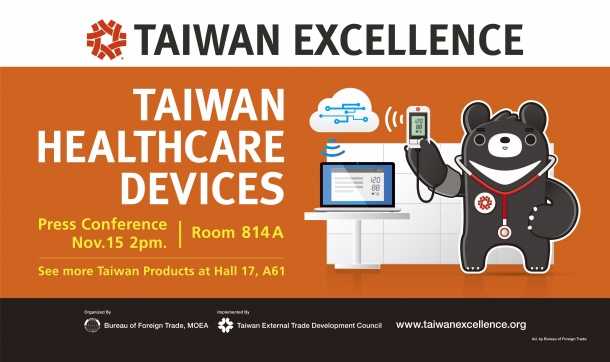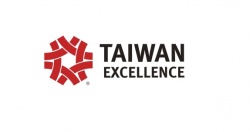 The medical devices sector is dominated by mid-sized companies and employs around 31,000 people, who mainly produce for export1. And with increasing success – export of medical devices from Taiwan increased by 11.7% in 2015, reaching USD 1.82 billion at the end of the year. Its top four export destinations are the USA (27% of export), Japan (15%), China (9%) and Germany (6%). Demand for medical devices will continue to increase in line with the needs of ageing populations around the world.
Taiwanese companies on show at Medica
Taiwan aims to continue to meet this demand going forward. To achieve this, it invests around 3% of GDP in research and development2. In comparison, Germany invests 2.9% and the USA 2.7%. Its innovative strength – the country was ranked the world's 12th most innovative country in 20153 – is also a driving factor. This is another reason why many high-quality medical devices bear the "made in Taiwan" label. TAITRA, the Taiwan External Trade Development Council, will present a number of Taiwan's leading medical products and technologies at this year's Medica from November 14th – 17th. Adronic, AmCad, Ever Bio, HIWIN and Pihsiang (Shoprider) will also be exhibiting products such as the Medical Endoscope and V70-HDFS PACS System by Adronic, iSono and Ultrasonic OSA Detection by AmCad, the AutoTiss-X and AutoTiss-Loader by Ever Bio, the Robotic Gait Training System, the Walking Training System and the HIWIN Cloud by HIWIN as well as the ROVI (888WNLE) by Pihsiang (Shoprider). The Industrial Technology Research Institute (ITRI) – similar to the Fraunhofer Institut in Germany or Applied Materials in the USA – will also be at Medica.
Taiwanese products at Medica, November 14th – 17th 2016: Messe Düsseldorf, hall 17, A61.
Press Conference: November 15th 2016, 2 p.m., hall 8B, room 814a
Please send your application for the press conference to: press-conference@zeron.de
1 Germany Trade and Invest (GTAI)
2 The German Federal Foreign Office, accessed at www.auswaertiges-amt.de/DE/Aussenpolitik/Laender/Laenderinfos/Taiwan/Wirtschaft_node.html on 26 October 2016.
3 German Academy of Science and Engineering; Federation of German Industries (BDI); ID 39458.
For more information on TAITRA visit www.taiwanexcellence.org/