Strategic acquisition
Canadian firm Labotix Automation Inc. has been acquired by the Cerner Corporation based in Kansas City, Missouri, USA, amid predictions that the combination of the Labotix' solution with Cerner Millennium and Cerner Copath will create the most comprehensive set of capabilities on the market to support high volume testing.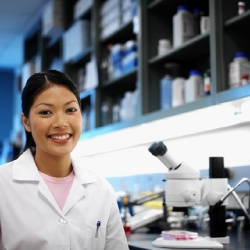 With 20 year's experience and installations around the world, Labotix Automation is an open automation solution, meaning it will work with all best of breed devices currently on the market.
Established some 30 years ago, today Cerner offers a highly comprehensive array of information software, professional services, medical device integration, remote hosting and employer health and wellness services. The firm plans to immediately offer Labotix Automation solutions to clients internationally and expects to drive increased value for laboratories through integration with Cerner's platforms.
As a Cerner representative outlined for our European Hospital representative: 'The joining of Labotix automation to Cerner's laboratory software solution family provides Cerner with a unique advantage in the management of laboratory business.
'This benefits Labotix as well. Since Cerner can offer a large global distribution channel, we will be able to harvest and grow the business quickly. With Cerner's ability to offer a wide global distribution channel combined with our solid solution family, we have now become the largest publicly traded company in the world with and open automation platform.
'This growth will make it more affordable for smaller labs to automate and allow for existing closed-loop labs to effectively and affordably customise their systems. This is something long needed, as the shortage of qualified individuals grows in the laboratory sector.
'Delivering automation to any size lab provides benefits such as high-speed turnaround times, improves workflow coverage and makes the process safer. People make mistakes - no matter how well trained. Labotix will help to mitigate this risk. There is a growing demand for lab automation and Labotix is poised to be the bridge that makes open-automation an affordable possibility.
'The reason is quite simple: Labotix has a proven strong growth potential in its current global market. A market that is wide open for one basic reason, the ability to connect multiple-vendor devices together into one line of operation. Benefits of this are custom built workflow, expansion of current closed-loop automation, reduce turnaround time, improved workflow coverage and integration into any LIS on the market.'
The acquisition is not expected to have a material impact on Cerner's 2013 financial results.