News • Cardiopulmonary resuscitation
Restart a Heart: Learn how to save a life with CPR
Today is World Restart a Heart Day. That's why medical students from Cardiff University are taking part in what is expected to be the largest mass CPR training event ever conducted.
Medics and other lifesavers all around the globe will teach cardiopulmonary resuscitation (CPR) to members of the public. Almost 239,000 people learned CPR in the UK alone as part of last year's event and organisers hope it will be even bigger this year. Restart a Heart Day aims to raise awareness and improve the low numbers of people surviving out-of-hospital cardiac arrests.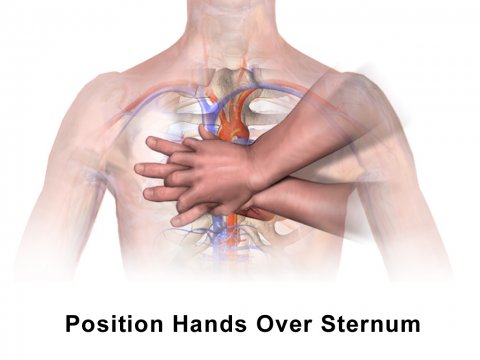 The Cardiff student team, expected to include over 30 medics, will be led by fifth year medical student Hayley Taylor. Hayley said: "Anyone has the ability to save a life. Chest compressions are simple once you know how, and automated external defibrillators (AEDs) are becoming more and more common in public places. If people are taught these skills, and shown that AEDs are designed for anyone to use, they could have the skills and confidence to save a life."
Over 30,000 people suffer a cardiac arrest out of hospital in the UK every year. The survival rate is less than one in 10 in the UK according to the British Heart Foundation, but four times that amount in places such as Norway where CPR is more widely taught.
Restart a Heart Day is an annual initiative led by the European Resuscitation Council and the Resuscitation Council (UK) alongside other partners. Information about how to administer CPR is available on the NHS website.
Source: Cardiff University