Article • Modernising healthcare via digitisation
Public acceptance of electronic health on the rise
Focused on updating healthcare through digitisation, 41 experts and around 500 delegates gathered for the 4th 'Digital Health Conference' late in 2019. At the Berlin venue, they focused on solutions such as the potential lack of skilled staff, demographic changes, urbanisation and multimorbidity.
Report: Cornelia Wels-Maug
The organiser, Bitkom, the German digital association which represents more than 2,600 communications companies, had also organised a representative survey of the country's general public, with results that reflect the positive attitude towards digital offerings in healthcare across all age groups: Of the 1,005 people surveyed, 65% stated they would utilise the electronic health file; 63% confirmed that they would use electronic prescriptions and 30% stated that they would be happy to discuss their symptoms with their family doctor during online appointments, instead of visiting the surgery. That level of acceptance is an important prerequisite for the modernisation of the healthcare system.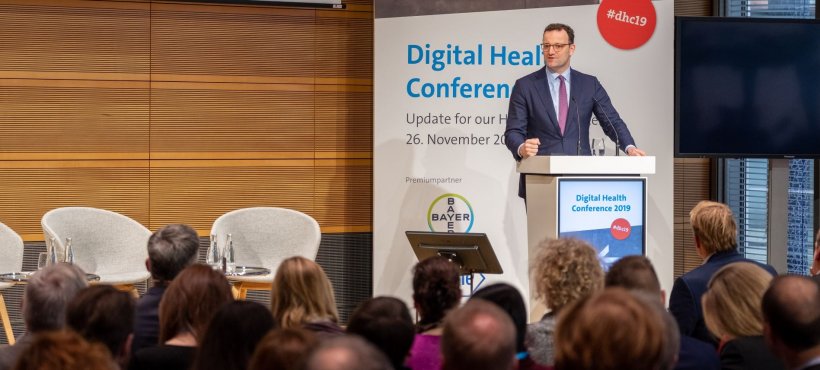 Digitisation as a political mandate
In his keynote speech, Jens Spahn, Federal Minister of Health, stated that he was 'accelerating digitisation' to create 'comprehensive and efficient healthcare'. It is hoped that digitisation will also 'maintain and win back the trust' which the German public had lost over the debacle around the electronic health card, which he referred to as the 'healthcare equivalent of the saga around the new Berlin Airport'. Spahn also appealed to doctors to accept the need for obligatory connection to the telematics infrastructure, which should make day-to-day communication with patients easier. Furthermore, the Minister urged for the utilisation of the innovation potential inherent in digitisation and not to limit discussions only to data protection and data sovereignty. To this extent, Spahn called for an active, balanced debate to ascertain how technology can benefit staff and improve healthcare.
Suggestions for the modernisation of the healthcare system
Diabetes is a data management disease

James Fischer
Which solutions look particularly promising? Digitisation is a means to an end to achieve better medical care, confirmed Dr Barbara Holtz, Expert Business Consultant at Dassault Systèmes, but also queried 'What does better look like?' Some examples of successful digitally supported offerings were introduced at the conference. Thomas Friese, SVP Digital Platform at Siemens Healthineers, explained the potential of clinical decision-making support systems when imaging procedures are needed for diagnoses. This is particularly important, given that a survey showed 26% of image studies in the USA do not correspond with the diagnosis because the doctors do not quite come to correct conclusions from the patients' information.
Holtz spoke of the development of personalised therapies, using the concept of a digital twin, and about apps for data acquisition. Using this data, the industry wants to model possible effects of, and reactions to, medication to help improve processes and exclude risks in advance. This concept is based on the automotive industry where the first five models of a production line are routinely crashed to achieve better products more quickly and to save costs.
Holger Müller, Business Solutions Architect at Cisco Systems, explained that knowledge around IT security is not yet comprehensive enough: whilst around 90 – 95% of the IT budget is invested in 'block and protect' concepts, not enough funds are pooled into solutions as to what should be done once a security issue has occurred. Müller pointed out the necessity of a 'data lost prevention strategy' as not all data needs to be protected in the same way. He also emphasised the importance of an application lifecycle policy, because it provides a continuous audit which verifies, in real time, that an application behaves according to its original certification, to ensure that it can be detected at once when an application causes traffic which it did not use to cause.
James Fischer MD, of Roche Diabetes Care Germany, talked about the big advantages for diabetics resulting from the use of a digital diary over a manual diary, using the mySugr App as an example. 'Diabetes is a data management disease,' explained Fischer. Optimum glucose level management for patients requires the acquisition of data, specifically for carbohydrates and other foods consumed, and for sleep duration. Studies have shown that the use of the mySugr App can lower the blood sugar levels by an average of 10.4 percentage points.
Recommended article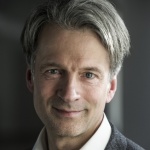 Article • Long-term communication success in digitised healthcare
The Danes have shown for some time how e-health can work successfully on a national level. The health portal sundhed.dk (= health), initiated in 2001 and launched in 2003, is part of the public healthcare system. As of January 2018, the Danish national strategy describes sundhed.dk as a national access point for personal health-related data for hospitals, general practitioners and communities,…
Technology: only one aspect of modernisation
Professor Jörg Debatin, Chairman of the Health Innovation Hub at the Federal Ministry of Health, summed up that digitisation should be perceived to be going well beyond purely technological innovations. Digitisation of healthcare requires acceptance, as well as digital values and digital humanism. It also requires comprehensive training in the use of anonymised data and transparency with regards to the values which the algorithms are based on. By the time we achieve this, several updates will have been carried out already.