Patient Safety in Anaesthesiology
Step by step, the Helsinki Declaration is being implemented: Great Britain and the Netherlands have made it law. In Germany, it is voluntary.

Report: Susanne Werner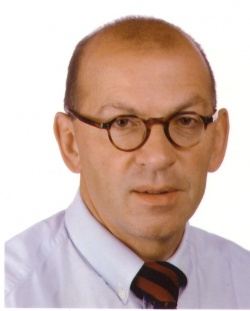 Patients in Germany, the Netherlands and Great Britain can assume their safety of care when it comes to anaesthetics. Hospitals in these three EU countries are among those who, to a large extent, have implemented the 'Helsinki Declaration on Patient Safety in Anaesthesiology', as pointed out by Professor Hugo Van Aken, General Secretary of the German Society of Anaesthesiology and Intensive Care Medicine (DGAI), during the HAI 2011 congress of the DGAI in Berlin, this September – an event attended by over 5,000 specialists and nurses from Germany and neighbouring countries.
The professor emphasised that Germany is the leader in Europe – with hospitals already implementing almost all the declaration recommendations in practice – despite the fact that those responsible for its implementation in that country made it voluntary, whereas in Great Britain and the Netherlands the implementation is now law.
Anaesthesiology considered key to patient safety
Around 230 million people worldwide undergo some type of surgery annually. In around seven million cases complications arise, resulting in mortality for around one million patients, figures making European anaesthetists prick up their ears in recent years. Anaesthesiology is considered a key element of medicine to see patients safely through a surgical intervention and best prepare them for the healing process. Therefore, leading representatives of the national anaesthesiological societies in Europe therefore developed and passed the 'Helsinki Declaration on Patient Safety in Anaesthesiology' in 2010.
The paper describes seven steps of a process for more patient safety, ranging from internal hospital decisions for more safety and quality in anaesthesiology to concrete guidelines, such as the labelling of syringes with standardised stickers, down to annual reports about measures taken and their results.
Experts estimate that in industrial countries the anaesthesia-related mortality rate of around one in 100,000 is relatively low. Safety of patients during operations under anaesthetic has improved over the years in Germany, said Prof. Van Aken, who is Director of the Clinic and Policlinic for Anaesthesiology and Surgical Intensive Care Medicine at the University Hospital of Münster.
The DGAI and the Professional Association of German Anaesthesiologists (BDA) recommends the use of 'check lists and other anonymous error reporting systems', he pointed out. Hospital doctors could avoid many undesired incidents if they adhered to certain safety steps. The specialist societies have made it their task to monitor the implementation of the guidelines on a national and European level: 'The national specialist societies deliver regular status reports to the European society which in turn has made patient safety in Europe a topic at its annual conference,' he explained.
As the arrangement in Germany is voluntary, as yet there is no hard evidence on the status of the implementation. 'To my knowledge, all university hospitals, as well as hospitals that are part of the Helios chain, work with many of the recommendations from the Helsinki declaration in anaesthesiological practice,' he said.
Further concrete figures result from a Berlin university medical study published on the occasion of the HAI 2011. This indicates that 28 hospitals in Berlin and Brandenburg are implementing the European recommendations on patient safety in anaesthesiology to a large extent. Professor Claudia Spies, Director of the Clinic for Anaesthesiology at the Charité in Berlin and co-author of the study, as well as conference president of the HAI 2011, emphasised: 'In a European comparison we are at the very top.'
Survey of 43 hospitals in Berlin and Brandenburg
There are around 115 hospitals in Berlin and Brandenburg. For the study, the team lead by Prof. Spies and Professor Willehad Boemke, head of the study and also Professor at the Clinic for Anaesthesiology at the Charité in Berlin, wrote to 43 hospitals that are part of the 'Innovation Alliance for Anaesthesiology Berlin-Brandenburg' (INABBRA). Representatives of 28 hospitals answered these questions in detail.
Based on these answers, 93% of hospitals have a special recovery room and 60% regularly analyse complications in so-called morbidity and mortality conferences. The Helsinki declaration also specially recommends utilising the World Health Organisation check list: 'Safe Surgery Saves Lives'.
Prof. Van Aken pointed to a study from the Netherlands: Data were analysed from six hospitals that had introduced the check lists at different times. The results were published in 2010 (N Engl J Med 2010; 363:1928-1937 November 11, 2010, internet: http://www.nejm.org/doi/full/10.1056/NEJMsa0911535. They showed how efficient working with the check list is: The overall rate of complication fell from 27.3% to 16.7%, and the ratio of patients with at least one complication decreased from 15.4% to 10.6%. The mortality rate in the hospitals fell from 1.5% to 0.8%.
The standards on a European level serve for orientation, said Prof. Spies. In her view, it is decisive how the recommendations from the Helsinki declaration are adapted to and modified for the respective processes in individual hospitals. For example: According to a current study from Berlin and Brandenburg, none of the hospitals surveyed works with the original checklist, but 82% are using a modified version. According to Prof. Spies, still a good sign because it shows that the operating theatre teams are proactive, talk about the actual processes in their respective hospitals and jointly improve the quality of their work. 'Communication and exchange are important,' she explained. Anaesthetists often still work in a somewhat isolated way, without being integrated into hospital teams.
Error reporting systems must become more established
The expert views another result of this study more critically: Only 60% of hospitals surveyed in Berlin and Brandenburg apparently work with a so-called Critical Incident Reporting System (CIRS). 'In my view this has not yet become established enough,' she explained.
The CIRS system envisages that doctors and nurses report critical incidents that could endanger a patient's health or actually have endangered a patient's health in an online form and therefore disclose mistakes. The reports are anonymised and uploaded to an internet platform (https://cirs-ains.de/). Employees in other departments or other hospitals can read these and learn from the experience, mistakes and near-mistakes made by colleagues. The use of a CIRS is very effective and a usage rate of 60% in the hospitals surveyed is clearly too low. Prof. Spies: 'Based on previous studies the existence of a CIRS alone reduces the error rate in a hospital by an average 31% for all types of medication errors.'
In the course of her research, she has encountered another two current phenomena that could endanger patient safety in future. Technical defects of equipment have increased significantly due to the state of investment in hospitals, Prof. Spies pointed out. Therefore, it is very important that anaesthetists regularly check equipment. Additionally, there is a lot of fluctuation among younger staff, whilst at the same time the workload for doctors and nurses is continuously increasing. 'In the future, it will become even more important that the entire team is continuously trained in all processes and workflows,' she advised. 'Whether or not quality and safety are right depends significantly on how well-rehearsed the team in the operating theatre works together.'