Testing Infections
One step detection of toxigenic C. difficile
A new CE-IVD certified molecular test has been added to Greiner Bio-One's Genspeed test portfolio for nosocomial infections. In addition to the recently introduced MRSA test, the Genspeed C.diff OneStep test addresses the international need to combat Clostridium difficile (C. diff) infections. The test is analysed on the Genspeed R2 Analyser.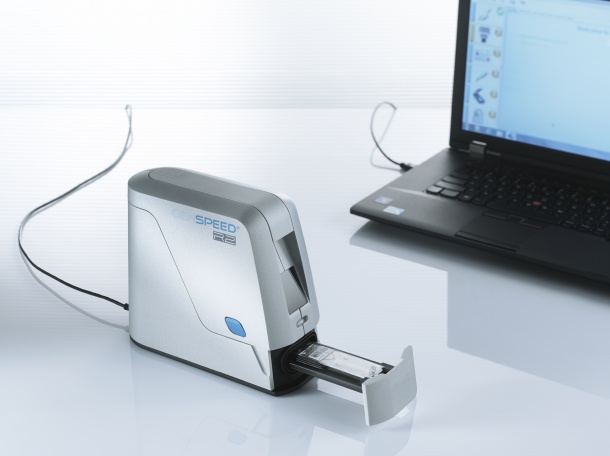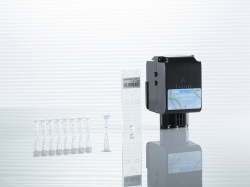 CDI is causing antibiotic-associated diarrhoea (AAD) that can lead to pseudomembranous colitis and even to death. It is estimated that C. Diff infections leads to an average of 1-3 weeks longer hospital stays, increasing costs in Europe of up to €3 billion annually.
Recent EUCLID study data reveal that more than 39,000 C. diff cases might be missed due to lack of clinical suspicion or inadequate laboratory testing. To prevent an infection spreading it is essential to know the C. diff status of patients as quickly as possible.

Staying one step ahead
'The Genspeed C.diff OneStep test identifies toxigenic C. diff by combining detection of Glutamat­dehydrogenase (GDH), Toxin A, Toxin B and binary toxin in a single, molecular diagnostic test,' the manufacturer reports. 'The complete analysis including the detection on the Genspeed R2 Analyser takes under 100 min – time can vary with validated PCR-cycler used – and features a simple, one-step molecular diagnostic test following the motto OneStep - one test - four results. 'The test avoids currently used sequential two-step diagnostic test procedures, which combine different test systems and assay principles for GDH and the C. diff toxins,' the manufacturer adds.
'The rapid Genspeed C.diff OneStep test provides conclusive results without the need for confirmatory re-testing and enables inter-laboratory comparisons of test results.'
Additionally, ready-to-use reagents and automated dispensing minimise the number of manual process steps within the workflow. 'The virtually service-free system is simple to operate and,' Greiner adds, is available at an attractive cost-benefit ratio.'

* Available for 48 or 16 reactions, each kit consists of a Genspeed Preanalytics Kit (for sample preparation) and Genspeed C.diff OneStep Test Kit.
More on the subject:
More on companies: