Sponsored • A local government committed to growth
Northern Ireland's scientific presence
'Northern Ireland (NI) is a prime location for Life & Health Sciences businesses, thanks to a unique combination of talented people, world-class research and strong links between industry, academia and clinicians, in the commercialisation of innovative research,' as explained by the organisers of the Northern Ireland exhibits in Hall 16 Stand K11-1.
'The region has a strong reputation within the sector, with expertise across a range of specialties that include precision medicine, diagnostics, connected health, clinical trials and data analytics. It has a vibrant cluster of 170+ businesses, which are a mix of international investors and indigenous companies, which continue to grow and prosper in the region – a testament to Northern Ireland's compelling proposition.
'The area offers a highly skilled, experienced and adaptable workforce; a cost competitive location and a pro-business environment, with local government committed to growing the sector, with financial incentives including grants for product development, employment, training and R&D, available to companies investing in the region.
'Northern Ireland's Life & Health Science sector also boasts an established reputation for innovation in the health technology sector and a strong scientific research base. NI's two main universities, Queens University Belfast (QUB) and Ulster University (UU), rank among the top 10 in the UK for bioscience research, with more than 1,000 researchers in the region's Centres of Excellence. Today, NI researchers are at the forefront of convergent technology in health data analytics, machine learning and diagnostics.'
The organisers of the Northern Ireland exhibits stand report on the ten Life and Health Sciences companies which are sharing their knowledge, capability and new products at Medica 2019: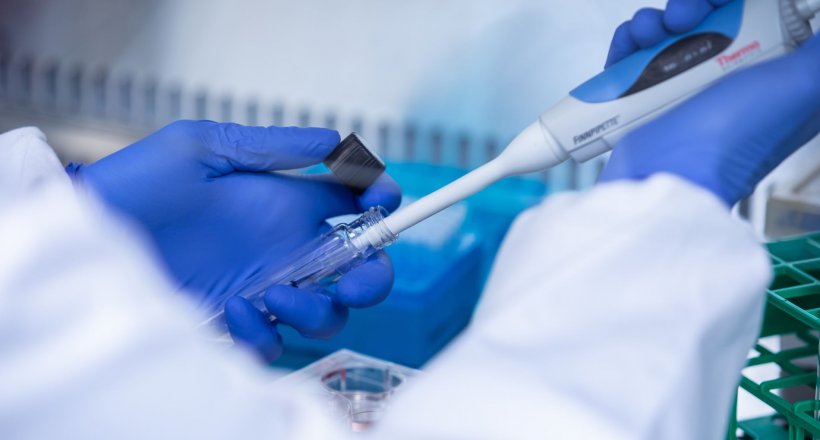 Armstrong Medical
Armstrong Medical, based in Coleraine, Northern Ireland, is a specialist manufacturer of respiratory consumables for critical, perioperative and neonatal care. The company seeks to understand customers' needs to help streamline the delivery of care, saving user's time and reducing waste.
Biopanda Diagnostics
Biopanda Diagnostics is a dynamic UK-based company specialising in the manufacture and marketing of high quality cost-effective support reagents for research institutes and the in vitro diagnostic industry worldwide. The company exports to research laboratories, universities, hospitals and test kit manufacturers across the world.
Biopanda Reagents Ltd
Biopanda Reagents develops and manufactures in vitro test kits for clinical laboratories, veterinary practices, and food safety, both locally and globally. The company is reported to provide innovative, high quality and cost-effective test reagents that offer the sensitivity, specificity and accuracy that customers demand. Biopanda has been certified an ISO 13485:2016 compliant organisation.
Ciga Healthcare Ltd
CIGA Healthcare specialises in the Rapid Self-Test Health Diagnostics sector and is leading developments in the rapidly emerging OTC market. Established in 2005, the company has grown rapidly and now supplies tests to retailers in the UK, such as Sainsburys and Boots, the USA and to 60 countries worldwide.
Elite Electronic Systems Ltd
Established for over 25 years, Elite have leading capabilities in electronics medical device manufacture and are accredited to ISO9001 and ISO13485. Elite specialises in Printed Circuit Board Assembly (PCBA), cable assembly and complete system build – all tested to bespoke customer requirements.
Glenbio Ltd
Glenbio manufactures a wide spectrum of world class diagnostic reagents (clinical chemistry, immunology and haematology) from its purpose built facility in Northern Ireland. Glenbio currently sells to over 50 countries worldwide and invests heavily in R&D to develop new assays and continuously improve existing tests.
Intelesens
Intelesens are an innovative MedTech company manufacturing and supplying Defib Electrode Arrays to multiple global customers. The company's Zensor product is still the world's only 14 day hybrid 3-lead ECG, respiration and activity monitor enabling remote and full disclosure detection of common cardiac arrhythmias.
Linnodee Diagnostics
Linnodee Limited, established in 1999, develop new, innovative and rapid diagnostic tests for existing and emerging infectious diseases in animals (bovine and porcine) and humans, with particular expertise in Leptospirosis diagnosis. The Leptorapide kit is a rapid latex agglutination test to detect Leptospirosis using human serum.
Neurovalens
Neurovalens is a global health-tech company that creates non-invasive neurostimulation products used to solve some of the world's greatest health challenges. The company's first product, Modius Slim, uses neuro-technology to make weight loss easier by reducing appetite and cravings. Neurovalens' mission is to improve global health and wellness using drug-free neurological solutions.
Trimedika
TriMedika develops innovative medical devices, putting technology into the hands of healthcare professionals to benefit patients, improve healthcare and enable cost savings today.
The Northern Ireland Life and Health Sciences sector is at MEDICA:
Hall 16 / Stand K11-1