Mobile technologies potential in the field of public health
Over the last few decades healthcare costs have been skyrocketing, something often discussed on this blog as it has become a considerable problem for many different countries.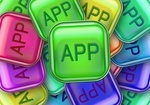 In light of these rising costs, many new technologies have been designed and implemented in an attempt to bring them down. Today's post, contributed by Charlotte Kellogg, focuses on the potential for mHealth to safely bring down healthcare costs. Kellogg also contributes to a site that offers information about public health degrees.
Public Health in the Modern Era: mHealth Apps and Breakthroughs
mHealth, or the application of mobile technology to health care concerns, has the potential to greatly improve our world. Whether it be an app that enables diabetic patients to track their blood-sugar levels or a communication facilitator for use to control and prevent major outbreaks in Africa, the technology is a game-changer. We just need to be careful how we develop and use it.
The World Health Organization (WHO) has published its official stance on mhealth. It can be described as guardedly optimistic. The organization's 2011 publication,Implementation research for the control of infectious diseases of poverty, contains an entire section devoted to the emerging field. In it, mhealth is described for its great potential to communities, particularly those with weak communication infrastructures. On the other hand, the publication states, "The main challenge is to ensure that available options are used optimally and in a coordinated manner so that improvements in primary health care are realized and resources are not diverted away from basic needs and health worker priorities." In other words, WHO fears that a lack of coordination regarding the development of mhealth options will lead to wasting valuable resources on private-entity competitiveness.
The organization's stance may be optimistic. Because health is such a personal issue, bringing patient data onto mobile apps brings up some serious security issues. If a mobile app, for instance, were to skimp on its security system, then it would be easy for individuals to harm research efforts or even indirectly cause harm to patients. Giving such power to mobile technology and particularly apps that function on the cloud could easily give rise to dangers if the field is not observed closely.
Either fortunately or unfortunately, the majority of mhealth research and development has focused on the consumer thus far. mHealth has made a few major breakthroughs in the last few years. Here are some of the best and brightest examples in use today:
DocPhin mobile research app – Health care is a quickly shifting field, and medical doctors need the ability to stay in touch with recent discoveries, technologies, and research studies. This app connects physicians to a broad array of medical journals, providing quick-search and recovery options on a simple, convenient interface. Twitter has also been linked to the app, which is available on the iPhone only.
RunKeeper – Using GPS location in conjunction with user data and music, this app supports runners in their exercise routines. It tracks progress, can be programmed to give reminders to speed up or slow down when the pace slows, and stores running times.
Fooducate ¬– With the obesity epidemic running rampant, Fooducate could not come at a more appropriate time. The app will read barcodes and display up-to-date health information and recommendations, based upon the product scanned. Consumers can easily compare items in nutritional value. This app has the power to change the way we eat.
The technology for healthcare consumers is indeed impressive and useful already. In the future, the potential for use by healthcare providers is almost limitless, provided it is developed with security considerations in mind.