Mobile surgery firm steers towards Italy
Having secured significant contracts with hospitals in Sweden and the Netherlands, the UK-based mobile surgical services firm Vanguard Healthcare aims for further expansion in Europe. Mark Nicholls reports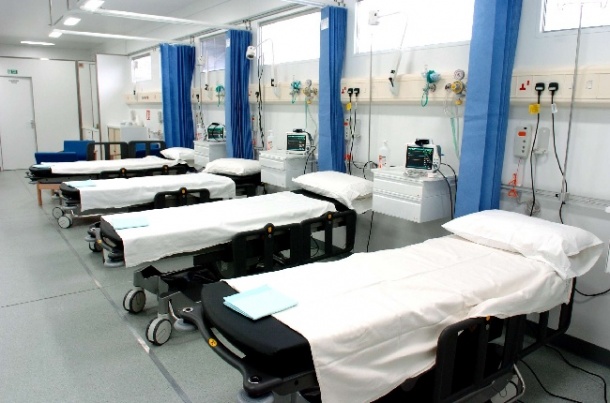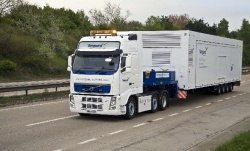 Vanguard Healthcare provides mobile operating theatres, wards, mobile clinics, endoscopy suites and mobile day surgery units for periods ranging from a single day to a number of years, though a typical contract length is five months.
Over the past few years the company's services have been deployed extensively by the UK's National Health Service and private health providers and it is now beginning to support a number of European hospitals in various ways, from adding extra capacity to offering alternative theatre accommodation during periods of refurbishment.
Ian Gillespie, Vanguard's CEO, explained that the company is a flexible solution provider and: 'The jewel in our crown is the mobile operating theatres. If someone wants an operating theatre quickly, we can deliver it overnight, set it up and be ready for procedures in the morning. We can also provide whatever operating theatre equipment is needed, from tables to anaesthetic machinery and, while not providing the consultants or the anaesthetists, we can provide all other support staff required.'
The various high-tech units can be linked together, e.g. a mobile operating theatre to a mobile ward, whilst others, say eye surgery or cataract units, can be truly mobile and moved to different locations to provide a local service.
During hospital refurbishment, a unit can be supplied for a short period of time, ensuring continuity of care and no disruption for patients or patient pathways. 'When there is a typical refurbishment contract,' he explained, 'the mobile operating theatre would be linked to the hospital with a corridor. Patients would not know they were being treated in a mobile operating theatre. We also have had a good response to them from surgeons.'
Earlier this year, Vanguard clinched contracts to meet specific operational needs for major hospitals in Sweden and the Netherlands. Vanguard deployed its mobile laminar-flow operating room facilities at the private Medinova Kliniek Klein Rosendael in Rozendaal, near Arnhem. Thus the hospital maintained surgical capacity whilst undergoing major refurbishment and upgrade of existing facilities.
This contract followed the deployment of facilities at Stockholm's Södersjukhuset, where the hospital used the British firm's mobile services to boost ward capacity in its emergency department over a three-month period.
'Vanguard,' its CEO said, 'has now made significant steps towards instigating a change in the way mobile healthcare solutions are approached across Europe – specifically in terms of boosting capacity or providing continuity of services during reconfiguration of existing facilities for whatever reason."
Founded in 1999, Vanguard has grown rapidly and across its 40-strong fleet of operating suites, endoscopy units and day clinics has seen more than 140,000 procedures completed in its units.
Facing stringent healthcare budgets, and much else, mobile services can be the answer to solve specific and vital surgical needs in Europe. 'We hope that mobile healthcare solutions will become quickly recognised as the standard operating procedure,' Ian Gillespie added. Vanguard's growth strategy in Europe has been based on fostering partnerships with local agents who, according to the CEO, 'provide the necessary on-the-ground intelligence and knowledge of the intricacies of each healthcare economy in each target country'.