Managing the medical laboratory
by Tuija Sinervo, Lead Assessor at FINAS, the Finnish Accreditation Service, describes current practices and suggests ways to improve existing services
The accuracy and reliability of medical laboratory examination results are vital part in healthcare delivery, and these plus the effective operation of laboratories are the main goals of laboratory managers. To ensure a high quality operation, medical laboratories have quality management systems and, through laboratory accreditation, show their competence.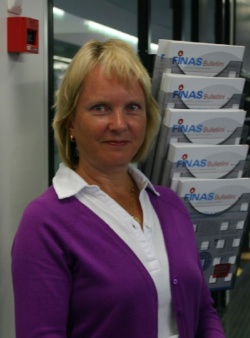 Quality management systems are based on international laboratory standards ISO/IEC 17025 and ISO 15189 and/or guidance of good practices in different disciplines. Accreditation of medical laboratories began in many European countries about 20-25 years ago, whilst some are still in the process of starting medical laboratory accreditation.
ISO/IEC 17025 is a general standard for all types of laboratories, but ISO 15189 is intended only for medical laboratories and describes how a medical laboratory should operate. In the beginning of accreditation the focus of assessments was on the technical operation of laboratories, but later laboratory management also became increasingly important in assessments. Medical laboratories have exploited (piggyback) their quality management systems and accreditation quiet well, by improving operation in many ways. Despite this, there are still some things that can be improved. The task of management is to plan the entire laboratory operation well and monitor the operation and customer service. These are areas where medical laboratories still need to improve.
The management reviews and internal audits are effective tools to monitor the operation of a laboratory and are widely used. However, not all laboratories have the capability to develop these tools to collect information fully about their operation and to find ways to improve that operation.
An important aspect of laboratory operation is the need to maintain good co-operation with their healthcare customers, so a laboratory uses the most suitable examination methods and equipment for patient care. Laboratories have organised this cooperation in different ways, but better management of this co-operation is needed so that it is well planned and the laboratory management gains all necessary information about the customers' needs and feedback. Laboratories follow possible nonconformities in their operation and take corrective actions if necessary. However, the procedures are not always clear enough for personnel to be aware of what those nonconformities are and which should be recorded and notified to the management or a responsible person.
The effective handling of customer feedback also needs clearly documented procedures.
Personnel training
The high quality of a laboratory operation is based on competent personnel. Laboratories train and educate their personnel continuously. However laboratories should pay more attention to the planning and effectiveness of training. A training plan may not cover all personnel, such as new doctors, chemists, physicists and head nurses, and the effectiveness of training is not monitored systematically. Although laboratories ensure the accuracy of patient examination results by using validated/verified examination methods, but there is still need for better planning of validation and better documentation of validation results.
The traceability of examination results is important so that they are comparable and also enable long-term patient monitoring. The understanding of the importance of traceability is increasing all the time, but still there are laboratories that are not very familiar with the concept of traceability. Laboratories follow the accuracy and reliability of patient examination results with internal and external quality assurance programmes, but the objectives for quality assurance can be missing and there are no unambiguous criteria for the acceptance of quality assurance results. Laboratories report their examination results without delay and inform clinicians of critical or urgent results.
Laboratories should document more clearly these reporting procedures, so that personnel could more systematically follow defined procedures. Laboratories give to healthcare units all necessary information to guide patients regarding the right preparation for examination, but one main problem is that patients do not follow these instructions. There is still need for better co-operation in guiding patients about preparation.
In conclusion: What healthcare units expect from medical laboratories are expert consulting to select proper patient examinations and to use proper patient sampling methods; state-of-art examination methods; clearly reported examination results and consultation to interpret results.
Further details: FINAS, Finnish Accreditation Service, Finland: finas@finas.fi