Sponsored • Medical device hygiene
Limited time and storage space in endoscope reprocessing: A new perspective
In endoscope reprocessing, time and storage space are always limited. During the ESGE Days in Prague the IKEM hospital facilitated the live procedures and had to deal with an exceptionally high demand for endoscope reprocessing. Hana Kubecova, head nurse of their endoscopy department, explains how a new solution, the PlasmaTYPHOON, helped her team to deal with this high work load whilst still securing patient safety and hygiene.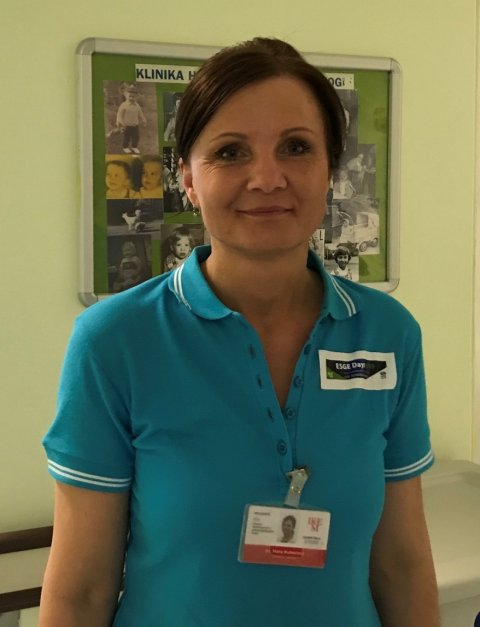 Due to their complex design, duodenoscopes have been long recognized to require thorough processes and precise execution to properly disinfect. This process is time consuming and demands storage space. During the ESGE Days the PlasmaTYPHOON proved to be a solution for the limited time and storage space as it is the first solution that can guarantee a dry endoscope in less than five minutes1 and provides flexible storage in fully controlled environment by using the PlasmaBAG.
Hana: "It is a perfect solution especially for small or emergency departments that face limited storage capability. It is very easy to use and we became confident after the very first drying and storage cycle."
"As the scopes had to be ready for each live procedure, the storage capacity created by using the PlasmaBAG helped our staff to firstly prepare scopes in advance, store them in a protected environment, and finally transport them safely across five endoscopic rooms," said Hana.
As the importance of ERCP procedures and their impact on patients' lives remains unwavering, at PENTAX Medical we are committed to addressing the medical device hygiene challenges by offering innovative solutions that minimize the risk of infection, improve clinical outcomes, enhance the professionals' experience and healthcare productivity within endoscopy. For more information: http://www.the-hygiene-solution-that-fits.com/
1 Evaluation of the efficacy of a drying unit for internal channels of endoscopes according to NF S98-030- Test Report by Biotech-Germande February 2015
Source: Pentax Medical