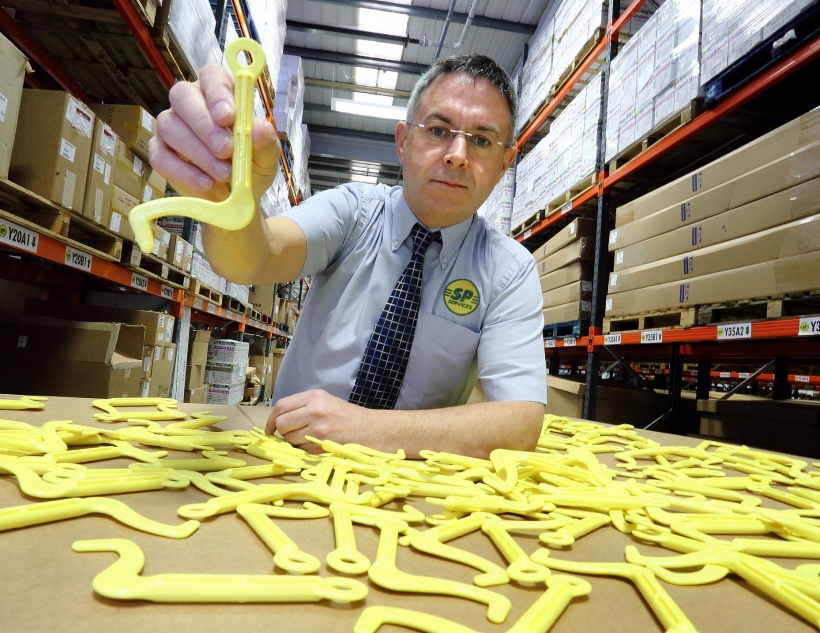 Source: SP Services
News • Medical equipment
Lightweight tourniquets to save lives after a terrorist attack
A UK medical supplier is supporting a campaign to save lives worldwide after a terrorist attack
SP Services (UK) is ready to supply thousands of newly designed lightweight tourniquets for use in public places in the event of a bomb, shooting or knife attack. The medical equipment has been specifically designed for people without medical experience by Brigadier Tim Hodgetts CBE, a UK surgeon who has worked in multiple war zones and is renowned for his innovations in dealing with combat injuries. The brigadier, who served as the Queen's Honorary Physician for six years, has accolades galore for his distinguished medical career which includes advising the British Government as Medical Director of the Defence Medical Services. Passionate about medical education, he helped set up the citizenAID charity to empower everyday people not to panic after a terrorist attack but to "know what to do" to save lives.
Those within the incident, the public, are the ones who can make the difference in saving life from severe bleeding

Steve Bray
"He is a quite remarkable man and SP Services is very proud indeed to have been chosen as the sole distributor to work with citizenAID to supply medical equipment to public organisations," said MD Steve Bray, who also supplies medical and humanitarian equipment to war zones and is a major supplier to the UKs National Health Service and Ministry of Defence. The brigadier said: "Experience has taught us there is a predictable delay between an attack taking place and professional help reaching the injured. This means those within the incident, the public, are the ones who can make the difference in saving life from severe bleeding. Its unique design allows the tourniquet to be quickly secured. As a low-cost alternative, there is a realistic opportunity to make this life saving skill more widely available and to empower a critical mass of the public and first responders."
The lightweight Tourni-Key is a 13cm long yellow plastic tool with a small hole at one end and a hook at the other. It enables the user to quickly apply pressure and stop profuse bleeding which can kill victims very quickly. Security guards, shopping mall staff, event stewards and other public event organisers can quickly learn how to use the device with a tie, scarf or triangular bandage to help save lives of people bleeding severely from a wound to the arms or legs after a deliberate attack.
In the US, a tourniquet saved the life of country music lover Daisy Bautista (39) who was caught up in the Las Vegas shooting in October last year. Controversy has surrounded its use in recent years with the belief that the injured can lose a limb if a tourniquet is applied wrongly by the untrained. But more than 200,000 US police officers were trained to use it after the mass murder of schoolchildren at Sandy Hook in 2012 and they are now commonly available in shopping malls and airports next to defibrillators.
Source: SP Services