Leaders in Electrophysiology Discuss Improving Atrial Fibrillation Treatment Using Laser Ablation Catheter
CardioFocus, Inc., developer of the Endoscopic Ablation System for the transcatheter treatment of Atrial Fibrillation (AF), convened international leaders in electrophysiology to discuss the advantages of direct optical visualization to guide catheter ablation for the treatment of paroxysmal AF.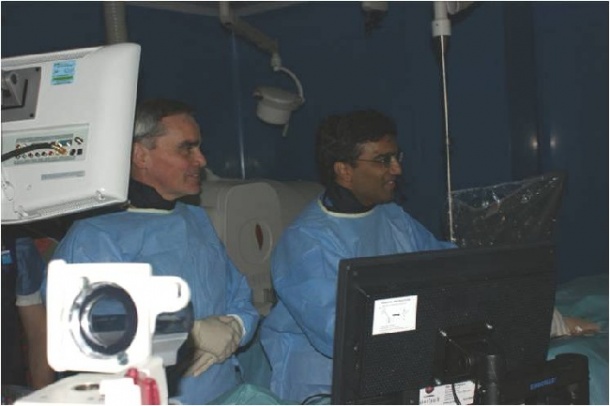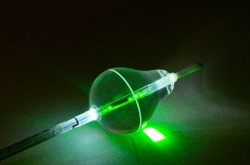 The event followed the first day of the German Society for Cardiology Annual Meeting in Mannheim, Germany.
The symposium, "Does Optical Visualization Help to Improve the Durability of Pulmonary Vein Isolation?," was co‐chaired by renowned electrophysiologists Prof. Karl‐Heinz Kuck, MD, of Krankenhaus St. Georg, Hamburg, Germany, and Petr Neuzil, MD, of Na Homolce Hospital, Prague, Czech Republic. The clinical experience of three leading centers was presented examining the use o f the CardioFocus Endoscopic Ablation System, a unique compliant balloon ablation catheter able to deliver, visually guided laser energy to achieve durable pulmonary vein isolation (PVI) after only a single clinical procedure.
"It is broad industry consensus that permanent control of paroxysmal atrial fibrillation requires that the pulmonary veins must be permanently isolated. However, conventional point‐to‐point ablation done without optical visualization offers only limited efficacy and requires multiple procedures," remarked Stephen Sagon, President and CEO of CardioFocus, Inc. "We are pleased that our Endoscopic Ablation System technology is being recognized by international leaders in the field as a solution that meets significant clinical needs. The HeartLight catheter from CardioFocus offers electrophysiologists unique endocardial visualization to provide better outcomes from a single procedure."
The German Symposium highlighted promising independent results from St. Georg (Hamburg) presented by Andreas Metzner, MD, and from the Institute for Clinical & Experimental Medicine (Prague) presented by Prof. Josef Kautzner, MD, PhD. This research included long‐term results validated by remapping. Using the CardioFocus Endoscopic Ablation System, the rate of acute isolation of the pulmonary veins has been reported at 99% in several published, peer reviewed articles. Chronic pulmonary vein isolation has also been reported to be near 90% when assessed at three months.
Also featured were results from "Pulmonary Vein Isolation Using the Visually‐Guided Laser Balloon: The First 200‐Patient Multicenter Clinical Experience in Europe and US," previewed by Boris Schmidt, MD of Cardioangiologisches Centrum Bethanien of Frankfurt, Germany. Full results from this study will be presented at Heart Rhythm 2011, the Heart Rhythm Society's 32nd Annual Scientific Sessions, Friday, May 6, 2011.