Landwind
Advancing mobile digital radiology as well as tools for in vitro diagnostics and dialysis
Combining a dedicated R&D team and with acquisitions of key companies, Landwind Medical is aiming to provide products and services for direct patient care. Managing Vice President Wang Guozhong shares a passion for medical imaging with the company's founder and confirms that ultrasound and radiology will remain a core focus as the firm continues to expand internationally.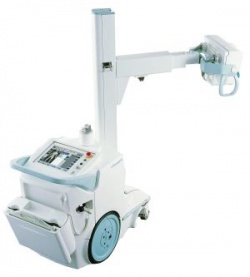 Underlining this was the launch of a mobile digital radiology unit and the growing line of products for ultrasound. Yet success has encouraged a broader vision, too.
The growing importance of in vitro diagnostics led the firm's development of its LW C200i automated chemistry analyser with a patented testing system capable of a through-put of 225 tests per hour.
Landwind recently acquired Jihua Medical Apparatus and Instruments, developer of the first haemodialysis machine for China, which brought the firm into the field of direct patient care. 'In China we have an essential need for dialysis. The established European services were proving too expensive for the great number of people who need this treatment. We realised,' he explained, 'that we could take action and purchased this unique company and we are now directing our R&D efforts to expanding the opportunity, which means a lot to the Chinese medical community.'
Currently Landwind offers three haemodialysis machines for China and, increasingly, for international markets, especially in Asia where, he pointed out, there is a high incidence of kidney disease. 'This acquisition is a demonstration of Landwind's ambition to become an excellent medical equipment company worldwide, continually offering a greater number of high quality products.'
Returning to his first passion, he described the firm's new DR200M radiology unit. Unlike the rolling C-arm machine which is primarily intended for intra-operative imaging in a surgical suite, the mobile DR200M enables radiology examinations anywhere. The motor-driven telescopic arm support is doubly articulated, allowing a freedom of movement for the X-ray projector, while the large-area flat-panel detector can be placed without displacing patients or requiring repositioning that may be difficult, or even impossible, for some patients.
The Anatomical Programming Radiography (APR) automatically assures proper alignment of the projector and detector, facilitating the work of the radiologists.
Other features that enhance ease-of-use include a compact and ergonomic design for easy-to-handle mobility, and especially the speed and quality of imaging, which improve workflow.
High-definition images acquired by the DR200M are viewed on a 15-inch LCD touch screen and the DR workstation features advanced pre- and post-processing functions.
Summarising its potential, Wang Guozhong concluded: 'We see a strong need and great potential for mobile digital radiology, especially in Western Europe, though we realise it will take time to educate clinicians to the benefits of such an innovative capability.'