International accreditation for University Medical Center Utrecht
The University Medical Center Utrecht (UMC Utrecht) is the first hospital in the Netherlands to be awarded international JCI accreditation on their first attempt according to the latest standard.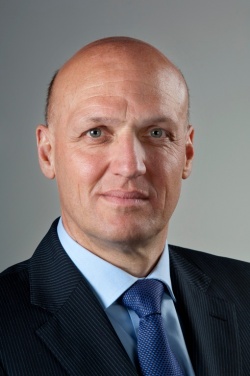 As part of the accreditation procedure, the hospital was tested on more than 1,400 aspects of the quality of care, research and education. Worldwide, less than 5 percent of all hospitals manage to get accredited on their first attempt.

Joint Commission International (JCI) is a WHO-certified organization that tests care institutions around the world. As part of the accreditation, JCI auditors repeatedly visit the hospitals. Last week, they spent six days paying surprise visits to the various departments of UMC Utrecht. Dr Enrico Baldatoni, team leader of the JCI audit committee, complimented UMC Utrecht as a whole, saying that "he was proud that UMC Utrecht and JCI are partners in meeting international quality and patient safety standards." Compliments also went to the 125-year-old Wilhelmina Children's Hospital (part of UMC Utrecht), the most child-friendly children's hospital that the JCI audit committee said they had ever seen.

JCI uses the tracer method, with inspectors tracing a patient's processing through the organisation: from the intake by telephone to contact with the receptionist, admission and treatment, and including the entire follow-up process. JCI looks at direct patient care, including aspects of hygiene, medication safety, prevention of infections and safety during surgery. Prof Dr Jan Kimpen, chairman of the UMC Utrecht Executive Board, says, "To us, this accreditation just goes to show that we're doing well when it comes to the quality of the care we provide. It means that patients can rest assured that they receive the best possible care at UMC Utrecht - we've proved that much with this accreditation."

Education and research
JCI also examines other aspects, such as equipment maintenance, food safety and emergency response capability. All in all, UMC Utrecht was tested on over 1,400 aspects. Since January of this year, JCI has also been testing hospitals for the way they organise education and research, again from the perspective of quality and patient safety. UMC Utrecht is the third hospital in Europe to be accredited in this area as well. The JCI inspectors were particularly positive about the medical training, which received no critical comments from them whatsoever. "In a university medical center, education and clinical and scientific research are inextricably linked to patient care. I'm very proud of our staff, as they have shown that we are performing at a high level in these areas and also meeting strict international standards", says Kimpen.

The accreditation earned UMC Utrecht JCI's Gold Seal of Approval, and the hospital has now joined the ranks of leading care institutions in the world. In the Netherlands, the AMC in Amsterdam received a JCI accreditation for care in October 2012. In Europe, University Hospital Leuven and Saint Vincent's University Hospital in Dublin were previously accredited by JCI for care, research and education. JCI is an international not-for-profit knowledge organisation that has supported global leading care institutions for more than 75 years and has encouraged them to continue optimising the quality and safety of the care provided. JCI conducts tests on the basis of patient-related standards, focusing on quality and safety.