Sponsored • Lighting
Illuminating medical care
Cold light, long life and low energy consumption – these assets are offered by the Starled3 NX lamp from Italian firm ACEM, for many uses including surgery.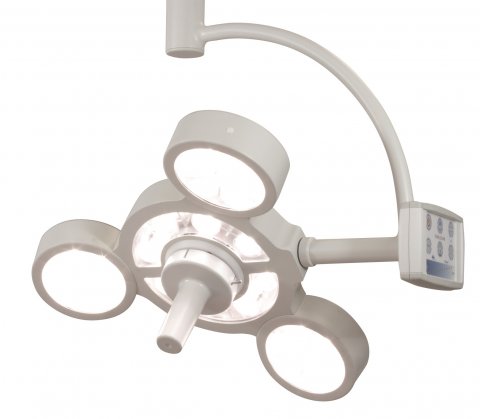 The homogeneous and shadow-less light is due to special LED optics created by the firm, which directs light beams according to need. 'The visual area is perfectly illuminated assuring both excellent visual comfort and working conditions,' Acem reports. 'Its next generation LEDs produce an unparalleled quality of light with a colour temperature (CCT) of 4.500 °K and a colour rendering index (CRI) of 95.
The lamp also has a light intensity of 130,000 lux (160,000 optional) with a low energy consumption of 69W. The life cycle of its LEDs is about 50.000 hours.'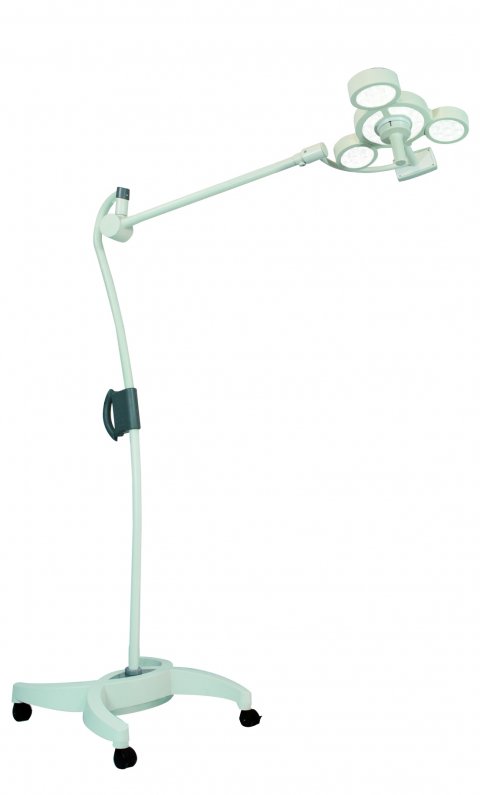 The three reflectors produce a well-blended and intense cone of light focusable through the automatic adjustment of the light spot diameter, Acem adds. 'Its slim, practical and compact design makes it perfect for several uses. The lamp is ergonomic, easy to move and to position and suitable for the laminar flows of the operating room.
'The ENDO function (light for endoscopy) gives the possibility to use the lamp for minimal-invasive surgery, too. The easy -to-clean shape and material, as well as its removable, sterilisable and easy-to-grip handle assure an excellent cleanliness.'
The ABPS, Acem's rechargeable battery powered system for trolley use, measures 550x340x240mm and is made of protective resistant plastic. The control panel manages fundamental parameters, such as residual charge, type of power supply, recharge status and electrical power supply presence, etc.
The unit is recharged by an automatic charger and requires no specific maintenance, the manufacturer adds. 'The autonomy may vary depending on the battery model, which can be from 12 Ah to 28 Ah with maximum charging time of about 8 hours.'
ACEM is at MEDICA: