ICN stresses critical need for evidence-based approach to nursing services
On the occasion of International Nurses Day 2012, the International Council of Nurses calls for an increase in evidence-informed decision making and practice. Nurses are often best placed to supply important information not only about care but also about context, population health and the role of key policy and social factors.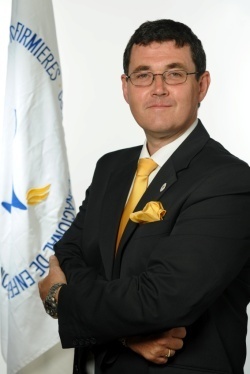 This understanding is vital to local service innovation and the development of new ways of working.
"The use of an evidence-based approach enables us to challenge and be challenged on how we practice and therefore hold ourselves accountable," declared David Benton, ICN Chief Executive Officer. "It allows us to constantly review the way we work and to seek new and more effective and efficient ways of doing things. This allows us to play our full part in increasing access to effective services. And, during these times of financial challenge, it enables us to use those precious resources more efficiently."
Half of the world's deaths could be prevented with simple cost effective interventions but not enough is known about how to make these more widely available to the people who need them. Stronger emphasis needs to be placed not just on the discovery of new products, drugs and diagnostics but on how we put knowledge into use; on how we close the gap between evidence and action.
To this end, ICN has published a tool kit for nurses specifically designed to present an overview of the key aspects of this incredibly important area of development need. An important tool for nurses to improve health system performance through evidence-based care, it empowers nurses to identify what evidence to use, how to interpret it, and whether the anticipated outcomes are sufficiently important to warrant practice change.
The ICN International Nurses Day toolkit can be accessed on the ICN website.