Focus: Healthcare Mobility
The dark side of healthcare mobility
Professional mobility has always been high on the EU agenda. But what are the impacts on the medical sector, if physicians and nurses leave their countries en masse? Daniela Zimmermann asked Günter Danner, Associate Director of the European Representation of the German Social Insurance in Brussels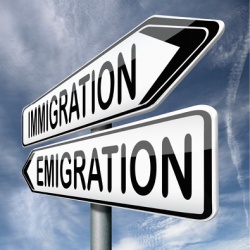 Professional mobility is a hallmark of pan-European integration best understood as 'freedom per se' for the individual. In times of economic crisis professional mobility offers a real alternative against unemployment and decreasing salaries.
Mr Danner, the database on professional mobility in the healthcare sector is not sufficient; the EU appears not to know when to act. The economic crisis is obviously making matters worse. When do you think the EU will step into action?
GD: 'We actually do have some data: the Commission actively supported the comprehensive PromeTheus study. However, it does not fully cover the most recent events, for example the visible collapse of socially financed healthcare systems in countries suffering an overwhelming public debt. Legally speaking, the EU is not responsible for the actual functioning of national care systems.
'I personally do not think that the EU, as such, is interested in matters beyond the scope of the implementation of the existing legislations. The day may not be too far away though, when the question of how to avoid a "Third-World reality" of access to healthcare in certain EU member states with signs of economic state-failure may arise.
What are the driving factors for mobility? Which countries profit from it, which are led into potential disaster?
There are several explanations for professional mobility. The tradition al one is the search for better remuneration and working conditions, for example from former Eastern Europe to Western Europe, which is still going on. A somewhat luxurious variation starts from a comparatively high level, e.g. Germany, to an even better one, for example Switzerland or the United Kingdom.
The weaker a system, the more it will lose, leaving local public structures stripped bare. The new migration from the West to the North, or to other continents, hits hard at such structures, for example in Greece, Spain, Portugal, Cyprus and maybe even Italy. A young doctor wishing to gain scientific merits will leave an environment where this is no longer possible.
The on-going Euro-crisis has added another element: many public structures can no longer pay their staff. Small wonder that doctors, still at work, are looking for alternatives. So, in a nutshell, where shrinking official payments are pending and perspectives are gloomy, there's hardly any reason to stay.
What does that mean for healthcare systems in those countries?
'The effects are already showing devastating consequences, but have to be understood together with the growing lack of funds. In certain areas of the EU, hospitals that haven't paid their bills are denied the most elementary of materials for their everyday work, which is an added element of destructive potential for the future of a healthcare system. Politicians either don't look that way or have given up, since at a certain moment during the process of economic decline, even legally well-founded claims don't help you anymore.
'However, you can't put the blame on those who leave. Research, science and academic education are all suffering from brain drain. This is not restricted to healthcare. But what would you expect with an overall unemployment rate of people under the age of 25 reaching almost 60%?'
Is professional migration or mobility similar between doctors and nurses?
'This is difficult to say with certainty, but most probably yes. Lay-offs normally start with nursing staff, for example in many regions of Spain the newly trained don't stand much of a chance to ever find a job. On the other hand, in Nordic countries, or Germany, institutions are looking for staff, both in hospitals and in the growing sector of long-term care.'
Are any specialities in demand and therefore especially missing in other countries?
'That's hard to tell but, as a physician, the more elaborate your specialty is, the more likely it may be that you are wanted elsewhere. Famous academic teachers and researchers may be looking towards Latin American universities instead of remaining in Spain. It goes without saying that, as a rule of thumb, the most mobile may be those with sufficient professional knowledge and experience, fluent English and probably a network with foreign colleagues.
Poor countries with inferior infrastructures will have even fewer doctors and nurses in future. It will be difficult to plan resources. This trend is already visible. People start to arrange themselves somehow. A little backhander here, a helping hand from a better-off or well-connected relative there, some money from family members working abroad made all the difference. For those without such resources – the utterly poor and deprived – access to care has always been shamefully difficult. This hasn't changed much, except that the poor have become even poorer and the small middleclass – for example in Hungary – is in real difficulties.
'The shocking reality is that such conditions are no longer confined to traditional hot spots of poverty in the East. The brutal chain of events goes as follows: no economic growth, more public and private debts, no jobs and shrinking public benefits. As for accessibility of care, the differences within the EU are widening almost every month. Brussels doesn't act, nor could it. They are keeping up appearances. This is policy making for the gallery – almost at Brussels prerogative these days.'
Profil:
Günter Danner MA PhD studied history, economics and international relations at universities in the United Kingdom, Germany, the USA and South Africa. Since 1982 he has worked for the Techniker Krankenkasse in Hamburg, first as a press officer, later as an analyst of political and socio-economic affairs in Germany and abroad and today as the personal advisor to the CEO and the Management Board. Since 1993, in addition to those tasks he has been engaged in the Liaison Bureau of German Social Security institutions in Brussels and, since 1997, has been the institution's Deputy Director. As an international expert on healthcare systems, their administration, performance and guiding political background he receives frequent assignments on EC projects in Central and East-European Countries (CEEC) undergoing social and economic transition, as well as in Russia and China.