News • Fully automated coagulation analyzers
HORIBA Medical launches Yumizen G1500/G1550
HORIBA Medical announces that the Yumizen G1500 (open tube) and Yumizen G1550 (closed tube) are now available.
These fully automated analyzers can manage the diagnostic and monitoring requirements of clinical laboratories with a mid to high workload. Expanding their field of blood-diseases expertise, directly linked to hematology, HORIBA Medical is now able to offer its customers, dedicated and specific solutions for hemostasis investigation.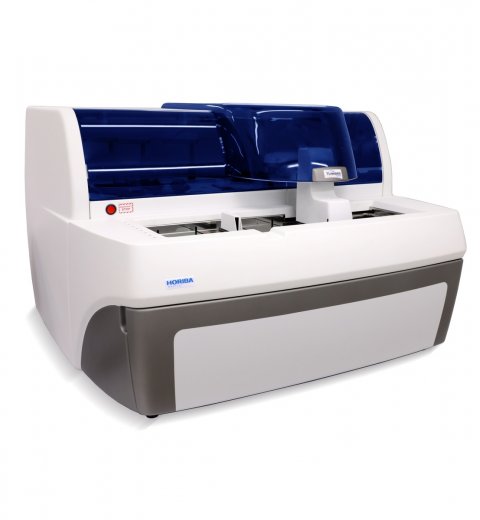 The Yumizen G1500/G1550 automated analyzers meet those daily expectations due to their unique features:
Optional closed tube version & Positive tube identification during sampling for safer tube management.
Continuous volume control for optimal reagent management.
Dynamic control of measuring curve & analytical alarms for verified results.
The Closed Tube version provides a cap-piercing mode, delivering ease of operation and meeting health and safety demands.
The Yumizen G1500/G1550 automated analyzers are also very easy to operate:
Reagents are pre-calibrated and ready to use.
Touch screen & Ergonomic software with real-time display status.
Automatic QC & Automatic Maintenance.
Full quality record for traceability (reagent lots, calibration, QC, rerun, users login).
With integrated nephelometric and turbidimetric measuring channels, the Yumizen G1500/G1550 provides 8 measuring channels with 2 wavelength combinations.
Combined with the complete range of HORIBA Medical Yumizen G reagents for routine and specific tests, developed and optimized for the Yumizen G1500/G1550, the solution provides the high quality and cost optimized solution that will fit the needs of mid to high workload laboratories.
Major Product benefits:
Up to 240 PT/hour (prothrombin test), delivering high throughput for routine work.
Up to 150 samples on board providing a high walkaway capacity.
Up to 48 reagent positions to allow continuous operation and an expanded test portfolio.
Clotting, immunologic and chromogenic assays for diverse testing needs.
More on the subject:
More on companies: