Fraudulent and faulty medical implants
Shaken by two medical implant scandals, France is scrambling to rebuild confidence in its system of medical products and medication surveillance, John Brosky reports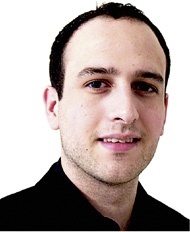 First came the discovery that up to 500,000 women in 65 countries received breast implants with subgrade silicone gel made in La Seyne-sur-Mer by Poly Implant Prothese (PIP). The owner of PIP was thrown in jail and a new National Agency of Medicine and Health Product Safety (ANSM) was created, replacing the former French Agency for the Safety of Health Products (AFSSAPS). Never mind that it's the same functionaires with 'the same missions, rights and obligations,' according to the government statement.
Increased implants scrutiny turned up another scandal earlier this year, when health agency officials found non-certified hip implants made in Roissy-en-France by Ceraver were sold to around 60 French hospitals. Officials said there is no reason to believe patients are in danger from the experimental antibacterial surface coating, but all the same they confiscated 1,000 more of the company's artificial hips.
The scandals have raised more questions than answers about the regulatory process and also point to the shortcomings in the system. Even the newly launched European Databank on Medical Devices (EUDAMED) can only show a fragment of the total universe of data on implants.
In the heart of France at an industrial centre for orthopaedic implants, an initiative is now underway to address the challenges of creating a bigger picture for medical implants with Big Data.
Launched at Medtec France in May, INNOVIMPLANT is a collaborative project among companies and partners in the I-Care Cluster. The Innovimplant programme is far from a reactive or defensive effort aiming only to track down failing products. The organisers believe there are opportunities for innovation to be found by mining information about implants that will improve both products and processes.
Coordinated by Pôle des Technologies Médicales in Saint-Etienne, the programme seeks to gather and then exploit data already available about medical implants that is widely dispersed along the entire value chain from the manufacture of the product to its use with patients and beyond in follow up clinical studies.
The Region Rhône-Alpes and the Saint-Etienne Metropole provide Innovimplant funding. Presented by Anne-Sophie Gouzy, Director of the Pôle, she highlighted the increasing demand for more information about implants, not only by regulators, but companies to better define opportunities.
The challenges today to the competitiveness of companies in a crowded market include the increasingly stringent regulatory system, but also decreasing reimbursement levels and greater expectations on the part of more exacting patients, she said, adding that a central source of data could indicate numerous opportunities for both industrial and clinical actors, as well as serving as a powerful lever for innovation.
In a first step, Innovimplant will identify sources, gather and structure the information.
The goal is to define by the end of the year a series of concrete and collaborative projects to be undertaken with funding from regional sources.
At Medtec France in Lyon a preliminary study showing the complexity of the programme and opportunities was presented by Mathieu Cynober, health technologies practice leader for Tech2Market. 'What we've found is how distributed and dispersed the information captured for implants actually is among vendors, regulators and hospitals with each stakeholder having a limited scope of data but no interoperability of data for sharing,' he reported. 'It sounds very conceptual, but behind this programme there is very specific information useful to all actors in the chain of utilisation.'
State insurance funds, for example, may have epidemiological information with patterns of use, causes and effects of implantations, patient quality of life after implantation, and post-operative symptoms that emerge.
Hospitals have data on how de­vices are stored, hygienic conditions and rates of infection, purchasing patterns and handling in the supply chain. Clinical data sources could help evaluate how products and technologies are used, identify best practices and show companies how to adapt tools and implants to facilitate better pre-operative plan­ning and choice of products.
According to Anne-Sophie Gouzy, 'Innovation does not come strictly on the technical level. Ultimately, innovation results from better information that hopefully adapts technology for the health ecosystem in a more sustainable way.'