Facing the final curtain? Germany's dual-financing model
Unable to overcome difficulties in financing essential investments, hospitals discuss and test alternative funding pathways, Bettina Döbereiner reports
How to finance the healthcare system? It's an ongoing dilemma, particularly for in-patient care. According to a German Hospital Federation (DKG) estimate, the country's hospitals currently suffer an investment backlog of €30-50 billion.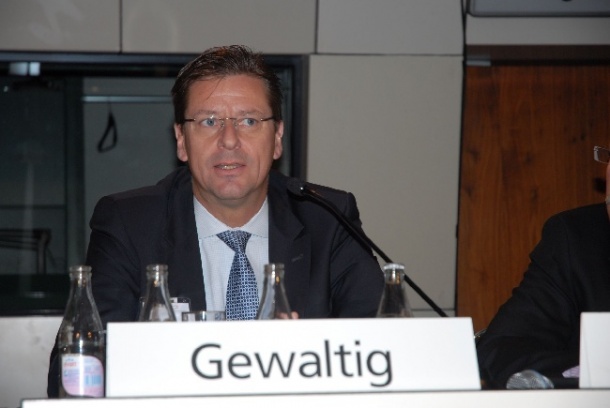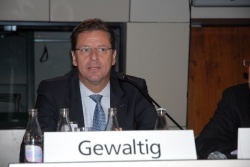 A dual-financing model, used in Germany for hospital funding, in effect means that the operation costs are traditionally borne by public health funds, whilst investments and building costs must be provided by the Federal States, according to the Federal German Law of Hospital Financing (KHG), and this applies to hospitals funded by the public sector, non-profit charities or by forprofit private groups.
However, this conventional financing model did not work well in past years, because the Federal States failed to meet the task sufficiently. Speaking at this year's German Capital Congress, Thilo Gewaltig, division manager for care structures and client firms at the German Apotheker- und Ärztebank (apo-Bank), commented: 'For years the situation didn't look rosy'. Focusing on the needs of dispensing chemists and physicians, for hospital financing the apo-Bank promotes investments in properties and in-patient care facilities and provides financial aid to set up ambulant care centres. Thilo Gewaltig is convinced that the dual financing system for public hospitals is de facto at an end. 'Surveys have shown that 40% of investments today are not covered by public subsidies.'
He was quoting from a study commissioned by Professor Bert Rürup (effective 2008) that estimates the annual investment needs of hospitals are up to €5.5 billion. However, in 2009, the annual investments of the Federal States only amounted to €2.8 billion, according to Michael Mörsch PhD, officer for hospital financing and planning at the German Hospital Federation (DKG) -- thus annually augmenting the gap between effectively invested money and the need for closure as soon as possible to ensure hospitals survive. Dr Mörsch is convinced, that the lack of funds for investments is not merely caused by Germany's currently tense budgetary situation, but rather it is induced by the appropriation of budgetary funds. In a recently published article (das Krankenhaus. 8/2010), with
co-author Frank Derix he presents calculations of public revenues and expenses in the last few years (up to 2009) and estimated assessments for coming years. The authors conclude that, to a large extent there is a parallel development of revenues and expenses and an increasing amount of tax revenues. Therefore, he states, while changing priorities the Federal States could fulfil their financial duties better in future.
Dr Mörsch's position -- and therefore the position of the DKG -- is not shared by all experts in this field. Martin Henze, CEO of GSK Strategy Consultants, for example, professes that the budgetary situation of public funds is, and will remain, tense in future. He refers to the increased public debts in 2009 due to the financial and commercial crisis and emphasised in an interview that, in future, the public budget must save on expenses and reduce costs in so far unfamiliar dimensions. Besides, he doubts that more solvent German States would share their budgetary money with the poorer States, which would be necessary for a comprehensive correction of investment backlog. Additionally, public funds will not be able to eliminate the investment backlog of up to €50 billion and, at the same time, the capital needs of hospitals will mount. Therefore, like many others, he is convinced that new financing pathways must be tested to help hospitals in financial dilemmas.
The hospitals are affected differently by an investment backlog. Private for-profit hospital chains, e.g. Asklepios, as well as non-profit hospitals run by charities, e.g. churches, usually have more financial securities in their background due to their mergers, and generally are more flexible in organising funds/financial resources than public hospitals. Therefore, one option for public hospitals to handle their financial problems could be seen in privatisation. For example, Ameos, a private hospital chain based in Zurich, specialises in the privatisation of former public hospitals in the German-speaking area.
Apart from this fundamental option, hybrid forms, such as public/private partnerships (PPP) are discussed, but still not very common in Germany, according to PPP specialist Martin Henze, who regularly organises national PPP-workshops, has authored a book on PPP in healthcare and is a consultant in this sector. He quotes only two bigger PPP-projects in Germany in the high-tech sector of healthcare: the construction of a proton treatment facility at Essen University Hospital and at the University Medical Centre Schleswig-Holstein (Kiel). In Germany, PPP-constructions are still treated with reserve, he explained, unlike the Anglo-Saxon culture, and also in France, Portugal, Spain, where whole hospitals where build under PPP-schemes.
In Austria, for example, the engineering services at the General Hospital (AKH) in Vienna also work with a PPPscheme. Martin Henze is convinced that German hospital operators must overcome their either-or mentality about public v. private and open up to public/private partnerships to be able to cope with future challenges.