Interview • Education
e-learning could help and certify radiologists
Dr Angel Gayete Cara took over the reins of the Spanish Society of Radiology (SERAM) in May, immediately after the society's meeting in Bilbao. In an exclusive interview with European Hospital he revealed his vision for the next two years and how he means to help radiologists in their increasingly clinical role.
Interview: Mélisande Rouger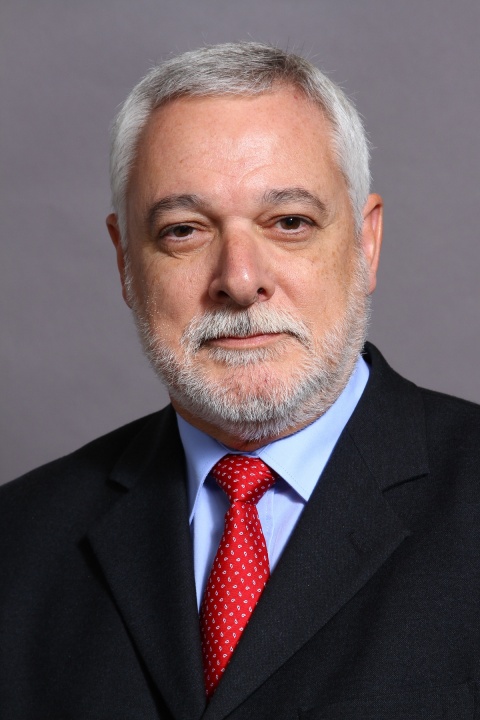 'Education is a top priority,' said Dr Angel Gayete Cara, newly appointed President of the Spanish Society of Radiology when asked about his agenda for SERAM. 'We are betting on e-learning to help and certify radiologists, both specialists and residents. We also offer transversal courses, for instance in publication and management, and are working on a university Master [degree] in quality in radiology management.
'Radiographers want homologation at the European level and we absolutely support this claim. Recently we published a manual for their attention. We try to integrate them as much as possible in our activities.
'EU member states must transpose Council Directive 2013/59/Euratom into national law by 6 February 2018; this directive will change substantially the way we register dose and dose value levels. We are working together with the industry and health ministries and other scientific societies to help integrate these aspects in daily practice.
'We are also very concerned about technical obsolescence, as Spain has some of the oldest imaging equipment in Europe. Additionally, we work to improve professionalism by publishing good practice guidelines and tackling issues related to management, quality, risk planning or informed consent. We are developing models for imaging equipment contests together with the industry and radio physicians to help radiologists in this complex task.
'Furthermore, we plan to organise meetings with professionals from partner disciplines to determine ways to assess treatment response and potentially publish guidelines together. We are also considering the possibility of acting as mediators between research groups and the industry, by helping them get in touch and following up on their projects. We see ourselves as a possible intermediary between both parties.'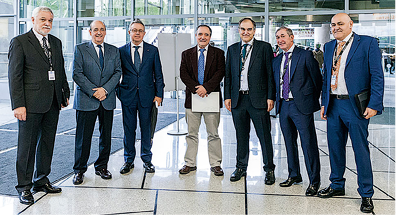 General elections will soon be repeated in Spain but the 'core training', in which radiology and nuclear medicine are fused for the first two years of a four-year plan, is going ahead. What is SERAM's position on this matter?
'We can't legislate but we can opine. We have representatives who work on the issue with the authorities. It's an important challenge; depending on how the situation evolves, radiologists' training may change a lot in the near future. The number of places available for radiologists may be reduced and tutors would need to be trained adequately.
'But we don't want to assume that it will be two years of core training and two years of specialisation in radiology. The ministry itself said that skills first need to be evaluated, so this is what we'll do, bearing in mind that the European recommendation is a five-year training plan.'
How did the society's meeting go and what can you tell us about the next?
'We had 1,933 participants this time, 122 more than last year, and 35 industry exhibitors. We hope to have more delegates during our next gathering, to be held in Pamplona in two years. We are just beginning to decide on the programme. Certainly there will be contents on the increasing role of imaging in treatment response evaluation in oncology and other fields of personalised medicine.'
Are Spanish radiologists coping better with austerity and shortages?
'We are coping with difficulty, patience and compromise! Staff shortage and terrible contracts mean there is work overload for acting radiologists to manage waiting lists. Coupled with technical obsolescence, this can be a challenge for patient safety and it generates inequity in assistance. The situation is more precarious in some regions than others, and each has its own problems; for some it is radiotherapy, others PET/CT, etc. The situation is heterogeneous and definitely improvable.'
What are today's biggest radiology challenges?
'With the growing number of clinical applications, tools and minimally invasive procedures in both diagnosis and treatment our role is increasingly clinical. Long gone are the days when radiologists sat alone in a basement! We are now part of team meetings and care units as much as other medical specialists. If these changes are not well addressed, then we have complicated situations, such as the lack of regulation surrounding teleradiology, which we addressed in our 2015 good practice catalogue, or there are turf battles with other healthcare professionals, for instance in echography, and vascular and cardiac imaging. Being experts in imaging, we should lead its applications and user education. This is a permanent and constant challenge.

Profile:
Ángel Gayete Cara is clinical head at Parc Salut MAR (PSMAR), Hospital del Mar, in Barcelona. He is also vice president of the Docent Commission at Parc Salut MAR and Chair of Radiology at the Medical Faculty of Universitat Autònoma de Barcelona and Universitat Pompeu Fabra in PSMAR. Previously, he served as Head of Education of SERAM and Chair of the Education Committee of the Catalan Association of Medical Radiology and the Catalan Society of Imaging Diagnosis and Radiology. He is immediate past president of the Spanish Society of Chest Imaging (SEICAT) and sits on the Board of Directors of the Under- and Postgraduate Education Section.