Ease-of-use
Do you want to make an impact on the future of ultrasound?
FujiFilm SonoSite makes ultrasound machines tough for one reason — the people who use them need it that way.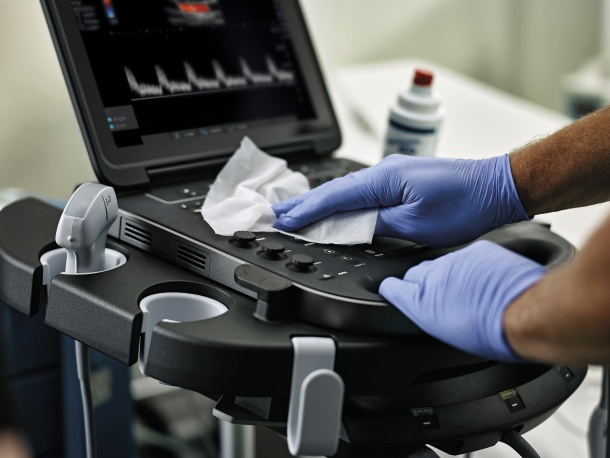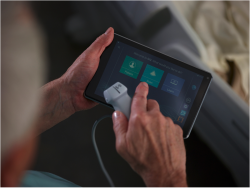 You want to focus on providing care to your patients, not on whether or not a transducer that fell off a gurney will need repairs. That is why we build our equipment to withstand a three-foot drop, and to operate in extreme temperatures under the most grueling conditions.
Durability is about removing the possibility of down time, and regardless of whether you are heading down the hall of an ICU or up the slopes of Everest, we aim to give you confidence that your SonoSite ultrasound machine will not break down when you need it most. There is peace of mind in knowing a tool can be counted on to perform when and where it is needed, and it is that peace of mind we aim to give every clinician who chooses SonoSite.
One of our greatest technical achievements is ease-of-use. The practice of medicine is hard enough—when you want to know what is going on, or how to proceed, SonoSite makes point-of-care ultrasound that will not block you with technical obstacles that slow you down. You get what you need, when and where you need it, so that you can provide your patient with the optimal care path. Making it easy for you to do your job better is simply the SonoSite way.
We recognize that the best chance any patient has at getting better is a clinician at their bedside with all the right answers and the confidence to act. SonoSite education and training is the industry standard – no other point-of-care ultrasound manufacturer has committed as many resources into making sure clinicians have the highest degree of confidence when using ultrasound at the bedside.
While everything we do to simplify our ultrasound machines is aimed at optimizing the functionality for your use, anatomy recognition and exam techniques remain a critical component for point-of-care users. That is why we have partnered with clinician educators around the world to produce specialty specific point-of-care ultrasound education resources.
SonoSite offers ultrasound education when, where, and how you want it. From on-site programs and workshops, to videos on our SonoAccess app, our online and hands-on educational options can get you from "zero to scan" with confidence. Whether novice or expert in your use of point-of-care ultrasound, you will find the below educational offerings go far beyond understanding SonoSite products - they are designed to improve your knowledge of today's ultrasound best practices.
About Fujifilm
FUJIFILM SonoSite, Inc. is the innovator and world leader in bedside and point-of-care ultrasound, and an industry leader in ultra high-frequency micro-ultrasound technology. Headquartered near Seattle, the company is represented by 26 subsidiaries and a global distribution network in over 100 countries. SonoSite's portable, compact systems are expanding the use of ultrasound across the clinical spectrum by cost-effectively bringing high-performance ultrasound to the point of patient care. For more information, go to: www.sonosite.com.
More on the subject:
More on companies: