Diagnostics manufacturers predict high sales increase
The German Association of the Diagnostics Industry (VDGH) announces encouraging results from a new member survey, Susanne Werner reports.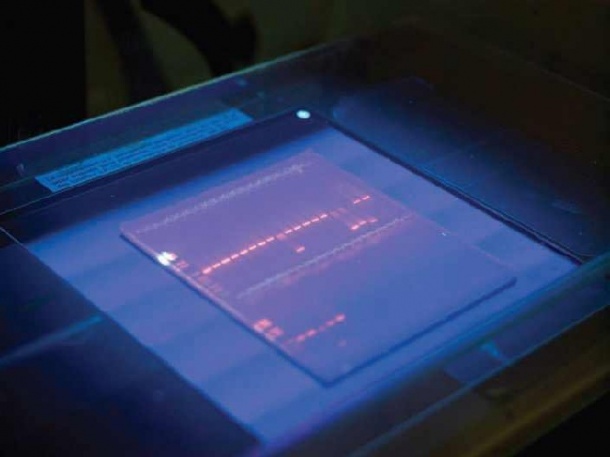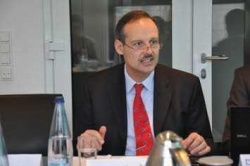 German diagnostics firms expect a marked increase in business this year. Among the companies, two thirds (78.3 %) expect an increased turnover and more than half (56.6%) announced their intention to employ more staff.
This optimistic growth prognosis, the result of a survey amongst its members announced in January by the German Diagnostics Industry Association (VDGH) is surprising, given that statistics previously presented a rather paradoxical picture.
In terms of growth, in previous years Germany lagged behind the rest of Europe. Whilst the diagnostics sector in Great Britain in 2009 and 2010 saw a growth of 6.2%, Germany saw a negative growth of 0.1% over the same period. However, in Europe, Germany leads in market volume.
Overall, the 27 EU member states turn over more than €10 billion, a fifth of which is generated in Germany alone. In Great Britain the sector has a turnover of around €770 million. Germany's volume goes way beyond that figure, with the market volume for 2011 estimated at around €2.18 billion.
This is the result of a projection carried out by the VDGH based on turnover in the first quarters of the previous year. 'Germany is the European leader regarding to the conventional healthcare market. However, the picture is different when it comes to growth dynamics. Germany lags way behind some of the most important national markets here,' said VDGH Chairman Matthias Borst.
However, with around 20,700 employees in the diagnostics sector, Germany intends to expand again in 2012 -- primarily through investments. Two thirds of its companies plan to expand research activities (56%) or maintain them at the same level (36%). Innovations particularly help the sector to grow. 79% of the firms in the sector are already achieving up to 20% of their turnover through products marketed for less than three years, and 9.3% of firms generate half of their turnover from innovations.
Does Germany offer the right economic environment for diagnostics firms? The VDGH survey reveals a split opinion among its members. The companies surveyed listed the high qualifications of staff, good pay morale, high levels of patient care, fast regulatory approval for new products and the high standard of clinical research among the country's strengths. Negative aspects mainly include cuts in the entire healthcare sector, such as the comparatively low level of reimbursement in the scale of fees, as well as hospital budgeting.
41% of companies surveyed quoted the high pricing pressure in the market as the biggest obstacle for growth. 'We are used to freely negotiate prices and happy if we can keep them at the same level. Prices can only be increased through innovations,' the chairman said. This also explains the hope amongst the sector to promote financial growth through increased investments into R&D.
One central hope for the future is personalised medicine. 'Companion diagnostics makes it possible to identify patient groups who either respond particularly well to certain drugs, or don't respond, or even suffer undesired side effects, all based on genetic mutations,' Matthias Borst explained. A third of diagnostics companies – from small start-ups to large enterprises – are already generating turnover in personalised medicine. More than half of companies surveyed expect personalised medicine to develop medium- to high-level dynamics.