Article • cTCA vs. cardiovascular diseases
CT coronary angiography
Cardiovascular diseases, the most common cause of death in the West, includes diseases for which early detection is an important objective in cardiac imaging – particularly for coronary artery stenosis.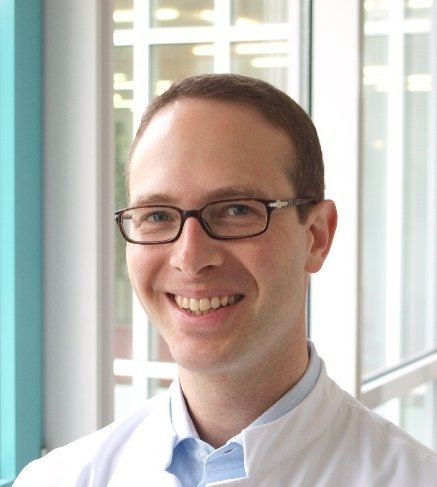 Diagnosis is often made in the cardiac catheter laboratory. Now, however, CT scanning advances provide a lower impact alternative to that invasive exam. PD Dr Thomas Schlosser, Consultant at the Institute for Diagnostic and Interventional Radiology and Neuroradiology at Essen University Hospital, has shown that the less invasive CT coronary angiography (cTCA) is as good as the cardiac catheter for many indications.
For his cumulative habilitation, Dr Schlosser investigated several problems, including the impact factors for the assessment of coronary stents in CT scanning and analysis of left- and right ventricular functionality from cTCA datasets. Quantification of coronary calcifications via CT also makes conclusions about a patient's risk of a heart attack possible. 'With a technically adequate examination and no pathological findings any narrowing relevant to circulation as well as arteriosclerotic changes in the coronary arterial walls can be safely ruled out, which minimises the probability of a myocardial infarction,' Dr Schlosser points out.
The coronaries can be directly shown during a CT examination – something usually done with invasive coronary diagnostics in the cath lab. During a comparison of both procedures it was possible to show that narrowing of the coronary arteries, leading to reduced mycardial perfusion, can be excluded or detected with high precision via CT.
Most commonly, he says, cardiac cath lab exams find no abnormalities, ruling out coronary disease. 'It's those patients we'd like to examine via CT because we can achieve the same result with high diagnostic precision. As an examination without any abnormal findings remains without consequences in the cardiac cath lab, patients could be spared this exam, which is not without risks,' he explains. Dr Schlosser's work therefore delivers a further contribution towards establishing CT for cardiac examinations, as defined in the joint guidelines of the German Radiological Society and the German Cardiac Society this year. CT technology advances have mainly contributed to the establishment of CT for cardiac examinations. Apart from the improved spatial and temporal resolution, fewer artefacts and sharper contrast, dose reduction has significantly contributed towards CTA establishment.'Around ten years ago, radiation exposure during CT angiography was around 15 mSv; 5-6 years ago it was still around 7 mSv. With the latest scanners, the dose can be only 1 mSv and below, without any impact on image quality. Radiation exposure is therefore clearly below that of a cath exam, with around 3-5 mSv, and also below the level of annual, natural exposure of around 3 mSv,' Modern scanners scan in seconds. Dr Schlosser uses a Somatom Definition Flash, Siemens latest high-end scanner with dual source technology (2 x 128 slices).
Dose reduction drives CTCA
Today, initially sceptical cardiologists accept the undeniable advantages of cTCA as an unrivalled, good, noninvasive procedure to assess coronary arteries. Although MRI could image them, 'the procedure is not as robust as with CT,' he says.'MRI is very suitable for imaging anomalies in the vessels, but to detect obstructions of the coronary arteries it is not yet sufficiently refined,' he explains. 'MRI strengths are clearly in the functional analysis of the left and right ventricle and in the imaging of the myocardium, to make smaller scars from myocardial infarctions visible and to determine the perfusion of the heart muscle.'
CT coronary angiography now achieves the same precision in ruling out significant stenosis as the cardiac catheter – both methods are completely comparable. Moreover, the CT can show the very smallest changes in the coronary vessels, i.e. the very beginning of arteriosclerosis. For the last two years or so it has also been possible to show cardiac function and coronary bypasses – with a very low dose of 1 mSv or below.
Profile:
PD Dr Thomas W Schlosser graduated in medicine from Rheinische Friedrichs Wilhelm University, Bonn, where his focus on radiology rose during his practice year. From 1996-2002 he was one of the working group on experimental and clinical echocardiography at Bonn's University Hospital. He became a resident at the Institute for Diagnostic and Interventional Radiology and Neuroradiology, Essen University Hospital, where he is now Senior Consultant. At the German radiology congress 2012 he received the Wilhelm-Röntgen Prize.