CeBIT's theme: Work and Life with the Cloud
Floating in your direction… Clouds lighten the horizon for hospital computing
The new cloud hovering over the IT industry bodes pleasant and sunny business weather. Reason enough for the organisers of CeBIT 2011, the large international IT event held in Hanover this March, to make 'cloud computing' the keynote theme, dubbed 'Work and Life with the Cloud'. EH reporter Walter F Schäfer questions what cloud computing is and what promise it might hold for healthcare providers.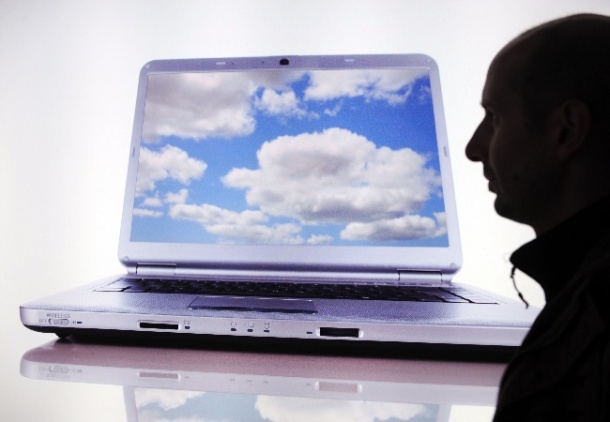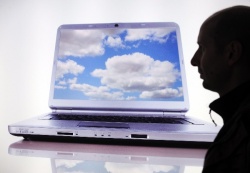 The fluffy metaphor 'cloud' designates an indeed groundbreaking technological concept that begins with the assumption that the user should not have to store IT infrastructures and applications physically. Instead, server capacities, software solutions and entire system landscapes are made virtually accessible via the internet. The user decides, on a case by case basis, which services he or she needs.
How real is the virtual cloud?
In the beginning was the word – that is, the word of expert analysts. In 2013, according to the market research, analysis and consulting firm International Data Corporation (IDC),10% of the worldwide IT spend will go to cloud computing; for Germany that percentile threshold will be reached in 2015.
Currently, large companies and public bodies are considered the most likely users of cloud computing. Thus at CeBIT, most leading IT providers showcased pilot projects – attracting many visitors because the virtual cloud promises real technological change.
A special cloud computing exhibition, jointly organised by the German high-tech industry association BITKOM and the German Federal Ministry of Economics and Technology, demonstrated the new technology's trend status.
Large firms that require an extensive range of IT infrastructures and software packages look to cloud computing to facilitate sales and customer management, resource planning and content management.
What are its advantages?
Cloud computing, which uses the potential of the internet, has resulted from the increasing number of applications and the trend towards mobile IT. Its core concept – virtual IT – does away with the physical availability of IT computing power, infrastructure, storage media and applications. Instead, a dynamic IT landscape is provided, which the user can enter as and when needed. This creates an entirely new – and for the user beneficial - cost structure. For the first time, longer-term IT costs can be calculated precisely on the basis of leasing contracts. Without hard- and software on site, costly maintenance also becomes history.
Is cloud computing already used in healthcare IT?
According to analysts and IT experts, healthcare is an area that could profit from cloud computing. The fact that applications, computing power, storage capacities and network infrastructure are resources available on demand opens attractive financial perspectives. Healthcare facilities pay only for services they actually use. Overcapacities and related costs are no longer an issue -- interesting for an industry under permanent cost pressures.
However, concrete applications are rare, since no one wants to be the first to step into any potential trap cloud computing might contain.
Many new technologies provoke many questions. The same holds true for cloud computing, as soon as this technology-based theory began to hit the hard ground of application-based reality. Currently, a host of promising industry initiatives and research projects are trying to answer those issues, knowing that cloud computing could only realise its potential when the ground is well prepared.
Above all the users, e.g. large firms and healthcare, need binding and reliable information before they can implement cloud computing – for example, regarding the legal framework and implications of the new technological approach, and to standards in terms of sensitive (patient) data.
Healthcare is a particularly demanding environment for cloud computing – and thus offers the opportunity to trigger the answers to crucial questions.