Sponsored • Advertorial
Best practice: Xenios hand in hand with hospitals
Central alarm management of the Xenios console via the Philipps IntelliVue MX800® patient monitoring system. Achieving the goal in an easy and efficient manner by a combination of safety and innovation. The Barmherzige Brüder hospital in Regensburg and Xenios combine both in the clinical practice.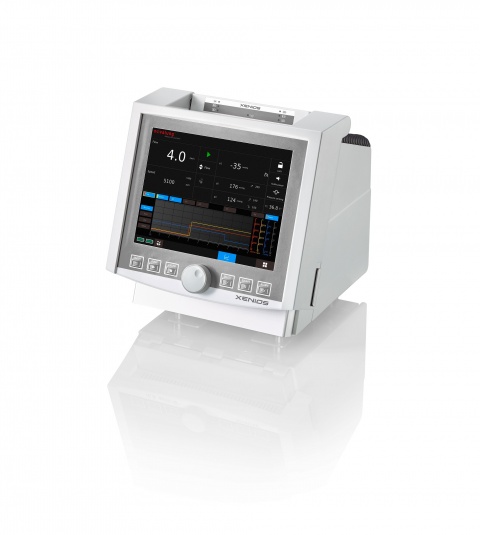 In clinical use since 2014, the Xenios console combines three therapies on one platform for the benefit of the patient and the support of the user. After three years in clinical use, the Xenios console has established itself. However, those, who move around in daily clinical practice will quickly realize that only everyday life defines the requirements and poses new challenges, which can best be met by working hand in hand with users.
PD Dr Stephan Schroll, senior physician at the Barmherzige Brüder hospital in Regensburg, and Christian Hoff, clinical support Xenios AG, are long-standing partners, who know and trust each other. This is the starting point for expertise and safety as shown with our example.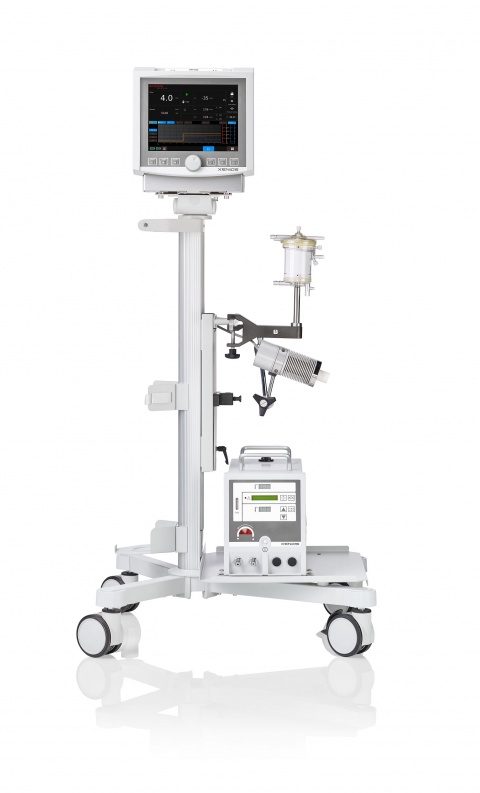 The Barmherzige Brüder hospital in Regensburg has a modern intensive care unit with 28 beds in total including 20 ventilation beds. Due to the historically grown situation construction-wise as well as the size of the intensive care unit, a central alarm registration is of great importance.
"This also includes the central monitoring of the most important parameters when performing an extra-corporal membrane oxygenation (ECMO) procedure," stresses Stephan Scholl. For this reason, a connection was installed between the Xenios console and the Philipps IntelliVue MX800® central monitoring system. The connection can easily be established via the interface of the central patient monitoring system (Philipps Intellibridge® EC10 Module) to the data interface of the console (Xenios console, ila activve system). This ensures central monitoring of the most important parameters such as blood flow and speed of the pump in the extracorporeal circuit at all times. In addition, the most important pressure measurements are also centrally monitored in the ECMO system. By transferring the alarm settings of the Xenios console, no additional settings for the central monitoring are necessary. All settings are made automatically after connecting the interconnection cable.
All settings are made automatically after connecting the interconnection cable. This a clear advantage, says Dr Stephan Scholl. "For us, the possibility of centrally monitoring important parameters of the ECMO systems means additional safety for the patients and, at the same time, a reduced workload in everyday life of the intensive care unit." And this is exactly one of the goals of Xenios AG. Safety in use and for the patient, bringing together innovation and support from experts for experts. From this, a continuous enhancement and progress is the result. In this concrete example, the alarm message is no longer optionally sent singularly in a room at the console, but the messages are made accessible to a whole staff at a central point, for an entire team of therapists at the monitoring centre. We from the clinical support listen to the uses and bring the therapists' experiences to our developers and the entire Xenios team," says Christian Hoff. Hand in hand. Together into a secure future. For the benefit of the patients and for their safety.


Source: Xenios