A science-based approach to increase OT safety
Nine years ago surgeon Ulrich Matern, engineer Martin Scherrer and theatre nurse Diana Hagen, suggested a project aimed at improving work practices and efficiency in the operating theatre (OT) and a means to teach, from science-based knowledge, the correct operation of equipment.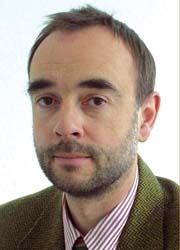 This resulted in an experimental operating theatre, an off-shoot of Tübingen University Hospital in Germany, which began running a year ago. 'I know of 11 fatalities that were caused by incorrect handling of operating theatre equipment,' Martin Scherrer explained. 'Such things must not happen. The purpose of our work is to make the operating theatre a safer place. We are doing something for life and limb without placing life and limb at risk. Our work in the cause of science is completely blood-free.' Currently the focus is on improvements to high-frequency surgery, which is not, he explained, about altering proven technology but about bringing instruments to the operating table in a way that ensures treatment safety and makes a surgeon's work easier.
'We devote a lot of our work to safe and reliable hygiene,' added Martin Scherrer. 'If hygiene requirements are fostered and maintained, the death rate in our hospitals will certainly decline. 30% of all infections are avoidable.' With this in mind, one innovation from the experimental theatre has been the development of a course with the catchy title: Operating Theatre Driving Licence (For enrolment go to: simed@med-uni-tuebingen.de). The course objective is to teach hygiene-oriented practices in the OT; subjects include disease transmission paths, protective measures and the micro-biological principles of hospital hygiene (Prof Martin Heeg).
For example, Diana Hagen and Martin Scherrer have presented instruction on proper sterile clothing and how to put it on, as well as how to move in an OT. Another focus is on correct hand disinfection to meet surgical hygiene standards. Course input is also contributed by the OT staff at Tübingen University Gynaecological Hospital by Prof Burkhard Schauf and Dr Sven Becker.