50 years old and still growing
In 1963 Greiner Bio-One came into being with the opening of the Greiner Labortechnik production centre for laboratory products in Nürtingen, Germany.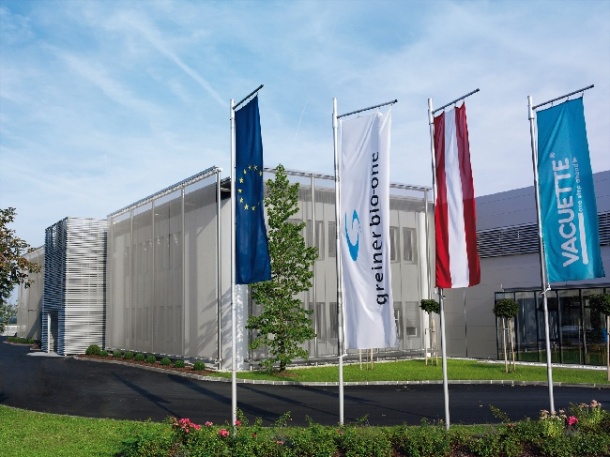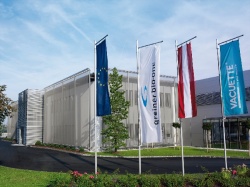 In Austria, in 1974 the firm began to produce petri dishes surfaced for cell cultivation. Two years later, a sales office opened in the Netherlands and a partnership was formed in Spain.
Although the idea of collecting blood via a vacuum originated in the 1940's, it was Greiner Labortechnik in the 1980s that applied the technology to produce the first evacuated blood collection system with a safety plastic cap that could sustain the vacuum for 18 months. The Vacuette range for specimen collection systems had arrived.
In 1988, in Frickenhausen, the company built one of the most modern injection moulding plants, covering 15,000 m². The firm's growth continued in the '80s and '90s with the opening of sales branches in Belgium and France (1988), the UK (1989), Japan (1990) and the USA (1995) along with new production centres in Austria (1992) and Hungary (1996).
During 1997 and '98, the company took the leap from research in high throughput screening into the further development of micro plates. The still-used 96-well plate, plus the 384-well plate and much denser 1536-well plate were developed.
The new millennium saw Greiner Labortechnik investing in a new modern production facility in Monroe, N. Carolina, USA. Then, in 2001, the firm was re-named Greiner Bio-One International AG. In the following years new safety products to protect against needlestick injuries were successfully launched; Vacuette Premium Tubes combined with a unique safety twist cap could now protect medics from potential infection risk.
Over the past decade Greiner Bio-One has also developed new molecular biological analysis methods, which include the DNA-chip that precisely identifies bacteria or viruses in biological and pharmaceutical research. The company also launched the DNA arrays PapilloCheck for cervical cancer, CarnoCheck for food analysis and CytoInspect, a mycoplasma test kit.
The latest innovation is the Vacuette Tube-Touch safety holder, a passive activation safety product. The safety mechanism automatically activates when the first blood collection tube is inserted in the holder.
'With more than 1,700 employees and seven production locations (Austria, Germany, Hungary, USA, Brazil and Thailand), as well as 24 sites in addition to our international distribution partners, Greiner Bio-One is represented in more than 100 countries worldwide,' the company reports, in the year that it celebrates half a century of manufacturing. 'The unique combination of tradition and innovation should be a firm basis for a successful future together with our worldwide customers.'